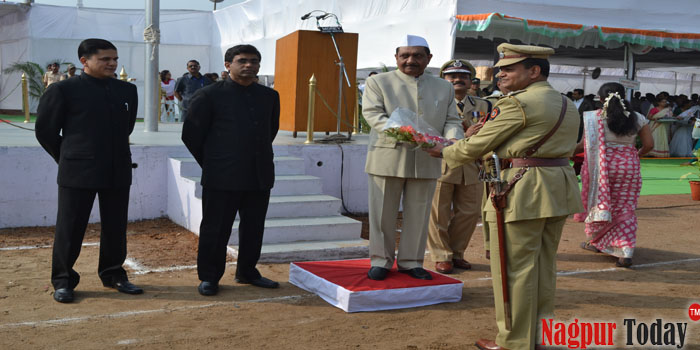 Nagpur New : The breezy Saturday morning brought in the music of Republic Day all around Nagpur. As the loud speakers chant the patriotic hymns reliving the same old tradition and charm the day exudes, people braved the weather to feel the patriotic emotions.
The atmosphere around misty streets was mixed with the tunes of classic patriotic songs- De di hame aazadi bina khadag bina dhal…. Aao bachchon tumhe dikhaye jhanki Hindustan ki…. Jahaan dal dal par sone ki chidiya karti hai basera… Kar chale hum fida jaan-o-tan saathiyo…the echoes were endless…And who can forget the landmark creation sung by Queen of Melody Lata Mangeshkar – Ae mere watan ke logon zara aankh mein bhar lo paani….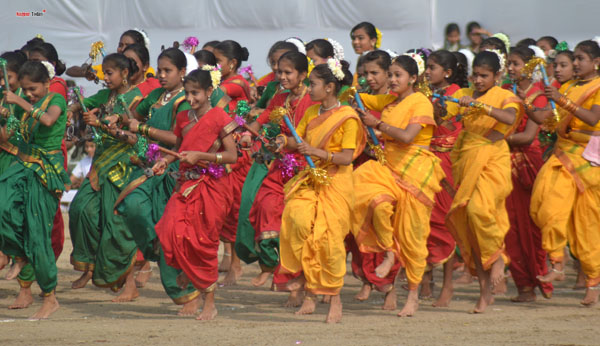 Everywhere in Nagpur – traffic signals, government offices, residential colonies, schools and colleges – the flavor of Republic was the order of the day. Clubbed with flag hoisting ceremonies and distribution of sweets and prizes, the celebration of nation got more joyous at many places in Nagpur.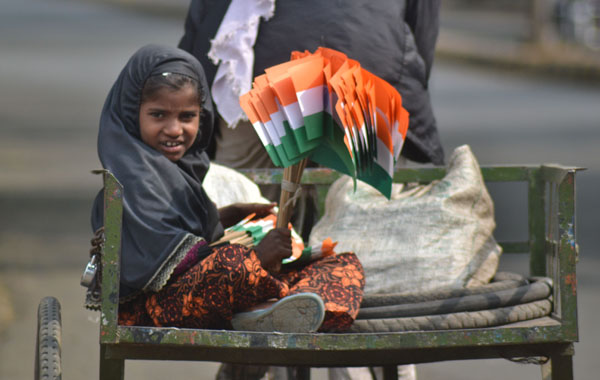 Nagpur district Guardian Minister Shivajirao Moghe hoisted the Tricolor and saluted the parade at Kasturchand Park. He also delivered the Republic Day message. Among the dignitaries present on the occasion included all the officials from administration and police department. District collector Saurabh Rao commanded salute while Nagpur Police Commissioner Kaushal Kishore Pathak accompanied him on the occasion.
A show of cultural programmes was presented later, including some of the daredevilry performances.
From school children to the trained performers, all came out efficiently to pump patriotic adrenalin down the audience gathered to watch the Republic Day parade.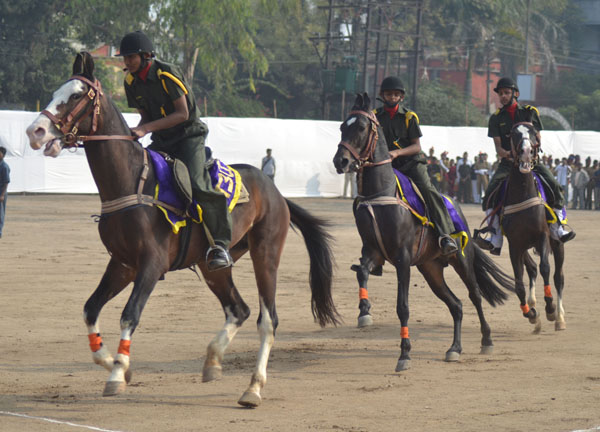 Youth Congress unfurls Tiranga at Zero Mile
Meanwhile, just near Kasturchand Park, Nagpur Youth Congress members came out with their expression of love towards nation in an energetic gesture. Large number of Youth Congress workers gathered at Zero Mile and unfurled the Tricolor. The youth later took out the procession waving the large Tricolors exuding the national spirit.