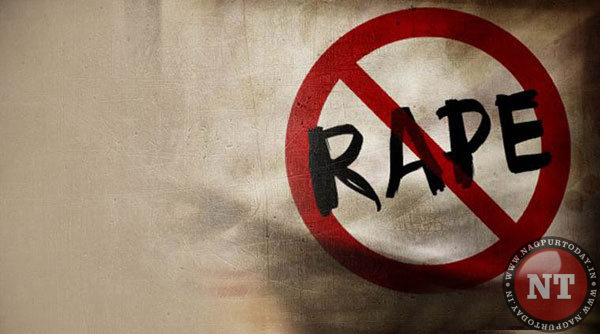 Nagpur: In an outrageous incident that put the Second Capital City of Nagpur to shame, an unidentified man raped two kid girls aged 4 and 6 at knife point in Lakadganj area here on Tuesday night. Cops have mounted a hunt to nab the pervert accused.
According to the complainant, a resident of Lakadganj area, her 6-year old daughter was playing with neighbouring 4-year old girl between 7 pm and 8.30 pm on Tuesday evening. While the two kid girls were playing, an unidentified man came there and told the innocent girls that he will drop them to their homes. On this pretext, the man took the two girls to secluded bushes behind Haldiram Factory and indulged in vulgar acts. Later, the pervert man scared the kid girls with a knife and exploited them sexually.
The helpless girls, following darkness, were unable to find their homes and were wandering in the area with their clothes in hands. The nearby workers of the factory spotted the two girls. With blood-stained clothes, the workers immediately came to know that something horrible took place with the two tiny girls. They asked the girls address of their houses and handed them to their parents.
Lakadganj PSI Rahate has booked the unidentified accused under Sections 376(2)(I), 376(2)(A), 354(B), 506(B) of the IPC read with Sections 4, 6, 10 of Protection of Children from Sexual Offences Act and mounted a hunt to nab him.