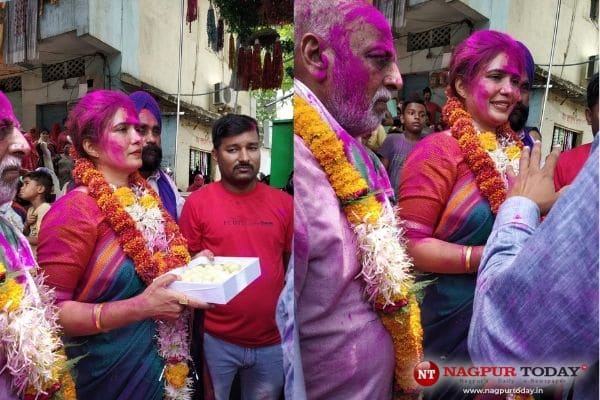 Nagpur: Following the significant order of the Supreme Court (SC) directing cops to neither interfere nor take criminal action against commercial sex workers (CSWs), groups representing sex workers in Nagpur on Friday praised the apex court's decision to treat community with dignity. To celebrate the occasion, sex workers from Ganga Jamuna locality led by local politician and former National Congress Party (NCP) leader Jwala Dhote organised a jallosh.
Sex workers and their supporters, burst crackers, distributed sweet on this occasion. Criticizing Nagpur Police for their harsh treatment towards sex workers, Dhote lambasted the Nagpur Police Commissioner Amitesh Kumar.
Natably, observing that human decency and dignity extend to sex worker and their children, the three-judge Bench of SC headed by Justice L Nageswara Rao issued six directions for safeguarding the rights of sex workers.
The Bench said, "Sex workers are entitled to equal protection of the law. Criminal law must apply equally in all cases on the basis of age and consent. When it is clear that the sex worker is an adult and is participating with consent, the police must refrain from interfering or taking any criminal action.
It need not be again said that notwithstanding the profession, every individual in this country has the right to a dignified life under Article 21 of the Constitution." The bench also ordered that sex workers should not be arrested, penalised, harassed, or victimised in raids on brothels since voluntary sex work is not illegal and only running the brothel is unlawful.