Nagpur: After the Central Board of Secondary Education (CBSE) issued circular to all its affiliated schools to refrain from selling uniforms, textbooks, stationery or any other commercial item in the school premises or through the 'chosen vendors' outside, schools in Nagpur continue to operate on their whims and fancies. Nearly all the known schools including Delhi Public School,Narayana Vidyalayam, Bhavan's, Modern School, St Xavier's and other CBSE affiliated schools have either sold out books for different classes or in the process of doing so.
In order to ditch CBSE's diktat, some of the schools have smartly changed the color of their school uniform, classwise and kept the code exclusively with them. Under such circumstances the parents are forced to buy uniforms from specially set up counters at schools. A circular, apparently from some school, posted on Facebook page of a parent appeals all the parents not to buy the uniforms elsewhere except school premises so that they can get right uniform!!
As Nagpur Today investigated through a string of calls to schools, it turned out that many of the schools including top schools like Narayana Vidyalayam , DPS etc have already sold highly priced books other than NCERT through their specially counters at school.
"Like last year, this year too the schools have sold the books that include the books of publishers other than NCERT, However few of the books are pending but the payment in full has already been taken from all the parents," informed a source.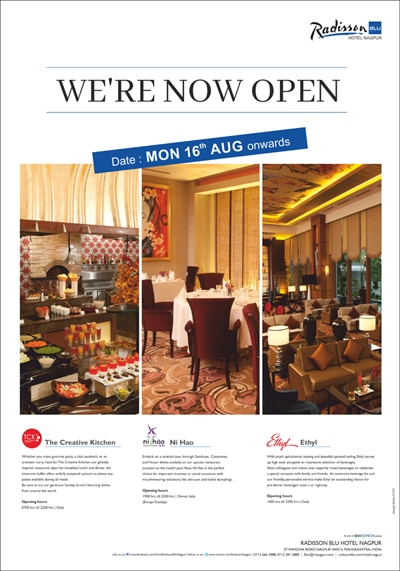 A beleaguered parent whose ward studies at Narayana Vidyalayam informed on condition of anonymity, "I was shocked to see one of the books, which is not delivered yet, was priced at Rs 650!! Which NCERT book costs so high? And if its not an NCERT book then why Narayana Vidyalayam authorities are selling it and that too from the school premises," said a school source. Moreover the school administration is also directing the parents to purchase school uniforms from Ambika dresses only. The parents have advocated strict action against such schools.
Abrupt fee hike

Nagpur Today learnt that Narayana Vidyalayam has also hiked its fees abruptly without following the norms. "No parent knows whether there exists any Parents-Teachers Association at school, which is required to be taken into confidence before finalising the fee hike. Even if there may be any PTA, it must be on papers," said a source close the school authorities.
High donations, alien receipts

Apart from school fees, Narayana Vidyalayam is also charging heavy donations for new admissions, as high as Rs 30000 without bringing the figures into account books. "If anyone asks for a receipt for the same, they pass on the receipts of some welfare society which is in no way linked to the school. The society is a dummy organisation formed to extract undue amount from parents. Ever since Agnihotri (the owner) took over the school reigns, the parents are forced to face the whims and fancies," said a highly placed source in the school.
Top schools big killers

Not only Narayana Vidyalayam, most of the other schools are operating in the similar fashion. When NT called up at  Schools it was learnt that sale of books was going on in many school  premises. Most of the parents have been asked to collect the books by Monday. Same is the condition at Bhavan's which necessarily sells books of other publishers to make big moolah. "If an NCERT book costs Rs 70 then the same book from other publishers will go up as high as Rs 350. This means more profit for schools", said a bookseller.
No system to check
Sources informed that most of the CBSE schools in Nagpur often ditch the circulars which deterrent to their interests and continue too loot parents in the name of better education. A source informed that most of the schools do not even have full time teachers.
"They (school authorities) have half of the teachers on temporary basis, the salaries of whom are shown much more than what is actually paid to them. Many teachers prefer to stay mum in order to secure their jobs. The situation cannot be worse than this."
Ironically no CBSE authority is available at district places and there are no transparent means through which parents can voice their concerns. Only one regional officer is there who would visit on rare occasion and that too in a suspicious manner. So the schools often go unchecked, just setting their own norms.
Nagpur Today View

CBSE must first identify and do away with the 'black sheep' in its fold because had it not been case the schools would have strictly followed the regulations. In case of Nagpur there is situation of complete chaos. All the parents will agree to this for sure but no one would say anything, because they have no other choice. Whom to report to and where to raise the concern, is the biggest problem the parents have to face. And the schools better know this. The state education officers have no say in the matter of CBSE affiliated schools. A better way out should be bringing transparency by making the officers easily accessible. Every school should be made to display boards giving contact details of CBSE authorities in case of any complaint, in their premises. There should be a competent authority at district and town level as it is weird to think that all the schools can be checked from state or national capital. Special guidelines should be issued for parents informing them about their rights just as the practice followed in most government offices to crack down on corruption. Then only the CBSE may prevent its order from becoming more than just a piece of paper.