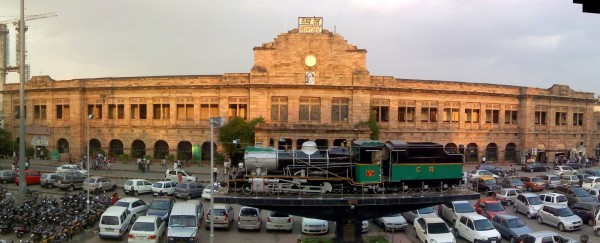 Nagpur News: The Railway Protection Force (RPF) can now deal with night- time criminals as effectively as with daylight thugs. The norms committee of the Railway Board has provided twenty night vision binoculars to RPF Nagpur in an effort to strengthen security.
Nagpur railway station is an important junction under Central Railway and covers a large area, with platforms long enough for trains with twenty four coaches. It is difficult for security officials to cover every part of the station, and keep an eye on every person present. The new equipment, which can be used as binoculars during the day and night- vision goggles at night, will help the RPF maintain tight security 24/7.
Railway Protection Force Divisional Security Commissioner for Nagpur Division Ibrahim Sharif informed Nagpur Today about the new security measure. Such measures are being taken at important railway stations across the country, under a scheme that had been passed two years ago.
Other measures, such as an integrated security system, have also been arranged by the norms committee of the Railway Board. A tender for CCTV cameras for the system has been given out. These measures have been taken in view of the rise in number of trains and passengers at recent times.