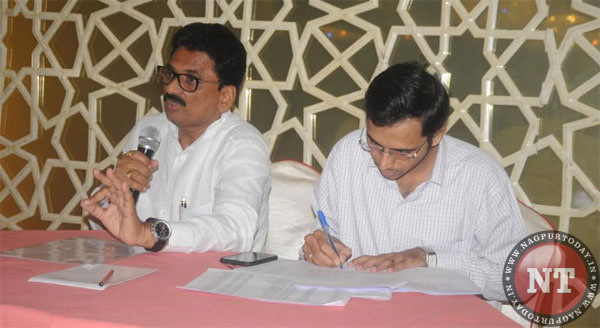 Nagpur: Refuting all the allegations levelled against him by Leader of Opposition in Maharashtra Legislative Council Dhananjay Munde and others, Ratnakar Gutte, Chairman of Gangakhed Sugar and Energy Limited on Thursday said, the allegations are baseless and made out of malafide intentions.
There were allegations that companies run by Gutte and his family members had allegedly secured loans worth over Rs 5,400 crore on the basis of fake documents made in the name of farmers.
It was also said that Gangakhed Sugar and Energy Limited had transferred bank loans obtained by various groups firms into different accounts.
"We are hard pressed to find defence against people who attack from their secured position within the four walls of the Legislative Council knowing that their words can neither be challenged nor can their malicious intent be questioned under the privilege granted by Article 194 of the Constitution," Gutte said while addressing a press conference held here.
Gutte told the mediapersons that the Gangakhed Sugar and Energy Limited had secured a total loan of Rs 185.44 crore while its cash credit limit is 134.27 crore. "Besides' the company is enjoying bank guarantee limit of Rs 41.76 core.


The total amount which our company availed is just Rs 361 crore but there are reports that the company's loan amount is more that Rs 1466 crore," he said. Commenting on Sunil Hitech, Gutte said the loan amount in the name of the company is Rs 122 crore while its cash credit limit and bank guarantee are Rs 425 crore and Rs 1,503 crore respectively.
However, as per the allegations it is in the range of Rs 2413 crore," he clarified. Gutte and Shrikant Rikhe, Company Secretary, also gave financial figures of other companies to prove that the allegations are not correct.
Gutte said that the companies are doing well in their respective fields and enjoying good orders from the customers.
Munde in his hard-hitting speech had stated that Gangakhed Sugar Factory procured bank loans in the names of more than 600 farmers under special scheme and had dubbed it as a big scam.