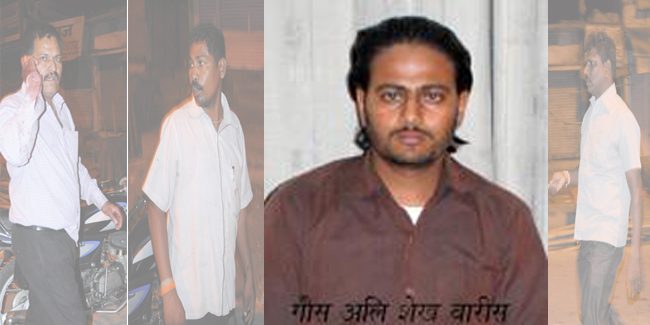 Nagpur News: The city police on Thursday busted a massive gang of dacoits, in search for notorious goon Raja alias Gaus Ali whose name had surfaced in the murder of a 23-year-old youth and a shoot out later that day. One members of the this gang identified as Sheikh Abidulla, 24, from Patel Nagar, Gitikhadan has been nabbed by the police. His name has been linked to two major robberies, one at Gorewada square and another near Raman Science Centre.
The group of dacoits had got their hands on bounty worth `4 lakh from these robberies.
It may be noted here that the city police has been in the look out for history sheeters connected with Raja in the past. It was during this search that the police got their hands on Abid. It was during interrogation that Abid confessed to involvement in the robberies. He told the police that he had carried out the robberies with the help of Samim and Maksood, presently under arrest in Axis bank cash van heist.
According to sources Samim and Maksood had looted a ilk vendor of ` 1.5 lakh at Gorewada square on information given by Abid. He had received `5,000 fro the tip. It was after this robbery that Abid joined hands with the two and looted Rs 2.5 lakh from guards of a private security company near Raman Science Centre.
Samim and Maksood have been locked up in the Wardha jail but would be taken into custody by Gitttikhadan and ganeshpeth police.
Abid has a denting painting shop. He has a number of offences registered against him.
It has been learnt that the gang of dacoits used to work for a land mafia who goes by the name of Bagde.