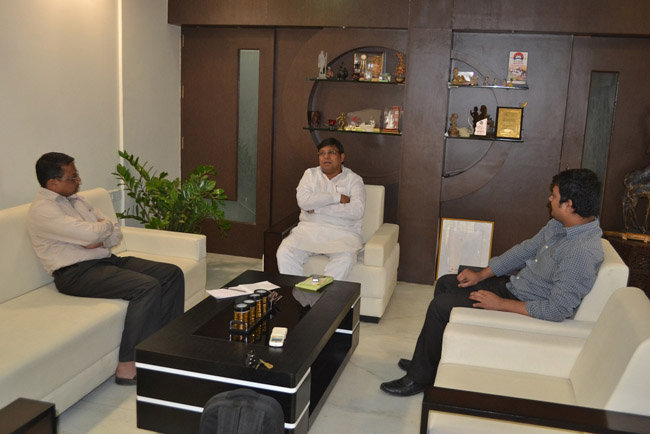 Nagpur News: Dubbing the Congress-NCP alliance in the state mere compromise, Nagpur city unit NCP chief Ajay Patil terms Congress party as the major threat in NCP's path of political progression. The startling statement from Patil came at a time when the both the parties are at loggerheads in the seat sharing for the forthcoming assembly elections.
Talking to media men in Nagpur Patil alleged that Congress did not abide by the coalition norms and fielded its candidates to contest municipal elections against NCP candidates. He asserted that had NCP contested Municipal Corporation election on its own, it would have easily made cut with18-20 candidates without the support from Congress.
He indicated the NCP would enter the election fray independently in the upcoming Lok Sabha and Vidhan Sabha polls, affirming that the party is striving to strengthen its position in the city. "Party workers are working hard on all fronts," he said.
He said even if NCP contests elections in alliance with Congress then it will demand for two seats out of the four seats in the four assembly constituencies in the city barring north and south.
Answering to question on differences within NCP, Patil said, "People who are opposing are not the party loyalists. While this would bother NCP just for short term, such people will have to taste defeat at the end of the day. He admitted he was elected as president on recommendation for his first term while elected unopposed for his second term as he proved his mettle. This has irked some people who wanted him removed from the post. He appealed such people to come out of personal bias and work in larger interests of the party.
NCP has to its likes the leadership of Maratha strongman and party supremo Sharad Pawar, state president Madhukar Pichad, Ajit Pawar, Aaba Patil and Supriya Sule. In Nagpur, Anil Deshmukh, former minister Ramesh Bang and Girish Gandhi have managed to make a mark.