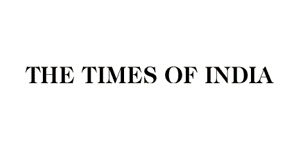 NAGPUR: It's better late than never. Nagpur Municipal Corporation (NMC) seems to have begun missing the flow of revenue from advertisement hoardings and so it has initiated steps to correct flaws since last two months.
NMC has begun taking action against agencies that owe arrears. NMC officials are also hunting down those private agencies that default from paying charges. The civic body is also developing plans to identify new sites in order to increase revenue.
Estate officer, DD Jambhulkar told TOI that a survey of all the hoardings in the city was completed a couple of months ago.
"Municipal commissioner Shyam Wardhane and deputy municipal commissioner Sanjay Kakade have chalked out a proper plan and are monitoring all the issues related to revenue from advertisements. Illegal hoardings have been removed. Pictures have been taken of all the hoardings in order to find out the number of illuminated and non-illuminated hoardings that are in the possession of NMC and private agencies," he said.
"NMC charges Rs17.50 per square metre/month for non-illuminated and Rs45 per sq mt/month for illuminated hoardings. It has been noticed that many agencies are paying charges slotted for non-illuminated hoardings even though they put up illuminated ones. Action to recover charges will begin soon to increase revenue," he added.
Jambhulkar said that action was taken against 38 agencies that owed arrears since 2002. "Arrears of Rs68 lakh has been recovered in just two months. NMC owes 221 hoardings of which 94 are yet to be allotted. Tenders for 43 hoardings have been already floated. There are around 900 hoardings belonging to private agencies. Many of these hoardings have not been renewed. NMC will recover the right amount of charges from them," he said.
NMC is missing out on huge amount in revenue from advertisements. Revenue from advertisements including hoardings and advertisements on street lights was Rs2.65 crore per year up to 2009-10. After the ruling and opposition corporators in NMC raise allegations of fraud, Jambhulkar was appointed as head of the estate department. The then municipal commissioner Sanjeev Jaiswal and additional deputy municipal commissioner Ravindra Kumbhare came up with various plans to increase revenue. Their plans bore fruit and the revenue increased to Rs4.45 crore in 2010-11. It rose to Rs5.02 crore in 2011-12 and this year after just five months the amount has reached Rs3 crore.
NMC is the body that authority over the squares and main roads in the city. But the civic body has just 221 hoardings in its possession while the private agencies possess over 900. NMC earns around Rs35,000 to Rs3.42 lakh per month from a single hoarding while the private agencies earn around Rs2.4 lakh to Rs9 lakh per month. Also, NMC is at a lose when it is asked about the exact number and type of hoardings operated by private agencies.
Jambhulkar said that the process to correct all flaws and initiation of new advertising concepts is on. "Revenue will be increased with every passing year from now on."