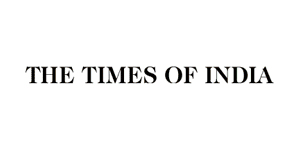 NAGPUR: To give a boost to the octroi department, which contributes 50% of Nagpur Municipal Corporation's (NMC) revenue, municipal commissioner Shyam Wardhane has directed the officials of all ten zone offices to conduct inspections to curb octroi evasion cases. Till now, the work was being carried out only by the octroi department. The latest step may increase revenue and also curb cases of octroi evasion.
A senior NMC official told TOI that the decision may also cool the office bearers launching attacks on the officials of octroi department almost every day. "Wardhane directed the zone officials to conduct inspections in other zone areas. The assistant commissioners of all ten zones may now go and inspect the goods coming into the city to check whether the octroi cess is paid or not," he said.
Besides, the NMC has also decided to approach the officials of Central Railway again requesting to implement the Mumbai model. "Evasion cases including the Bajeria case unearthed on Monday were linked with the railway route. The Brihanmumbai Municipal Corporation (BMC) entered into an agreement with Central railway to prevent evasion cases from railway route. The officials at CST collect octroi cess on behalf of BMC according to the assessment done by the BMC officials. CST keeps 3% of total revenue and hands over the remaining to BMC. NMC wrote to the Central railway to implement the model a month ago. This system may put an end to evasion cases linked with railway route," said an NMC official.
Meanwhile, Wardhane issued notice to Dhantoli zone seeking explanation as to who was responsible for tricksters utilizing the NMC's hall at Bajeria for storing goods. The reply from the zone office is awaited. Wardhane is likely to take action after receiving the reply.
Meanwhile, the octroi department officials unearthed another case of octroi evasion from Civil Lines on Sunday night. A senior official said that a matador was transporting electrical and electronic goods from the railway station to some godown. "The vehicle was stopped near Yashwant stadium. The driver could not produce any octroi receipt. Though the vehicle was seized and brought to octroi's head office, nobody came to the department to claim goods," he said.
Continuing allegations against the octroi department officials, chairman of octroi committee Kishor Dorle told reporters that the officials claimed amount in lakhs from the department in the name of reward for unearthing octroi evasion cases. "The process to claim the amount is illegal. A complaint has been lodged with mayor Anil Sole demanding inquiry and action," he said.
Rubbishing the allegations, officials of octroi department said that the rewards were given according to provisions in the bylaws. "Officials and staffers risk their life and unearth octroi evasion cases. The revenue of the NMC increased to Rs 200 crore to Rs 450 crore in the last five years due to few reasons including action in octroi evasion cases," the officials said.