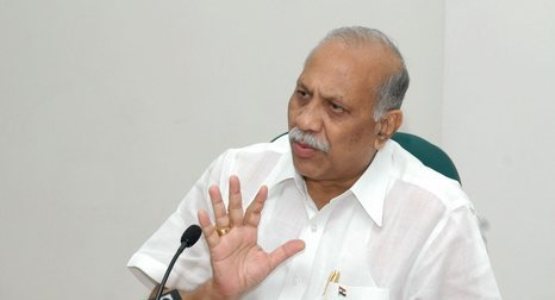 Nagpur News.
Nagpur MP Vilas Muttemwar on Wednesday stressed the need to emulate the thoughts of Mahatma Gandhi in order to cope up with the complexities of today's trying times. He said that Gandhian thoughts were necessary then and even now. Every revolution that were taken up on the lines of these thoughts met historical success, Muttemwar said at a programme organized on Wednesday at Variety Square by Jagtik Ahimsa Samiti to commemorate  the death anniversary of the father of the nation.
Muttemwar recalled that most of the freedom lovers took to arms during the era of British rule but that could not fetch freedom whereas the non-violent movement led by Mahatma Gandhi played vital role in making the country free from the clutches of slavery.
He also cited American President Barack Obama's statement he made on his India visit in which Obama has said that he could reach the post of President only because of the Gandhian philosophy that he preached.
Earlier, former president of Congress committee Jaiprakash Gupta said that the principles laid by Mahatma Gandhi could prove to be only effective tool against terrorism.
Former state minister Haribhau Naik said that only Gandhian thoughts could help retain peace in the society.
Mahila Congress president Abha Pandey, sevadal organizer Khobragade, former mayor Vikas Thakre and Yadav Devghare were also present on the occasion.