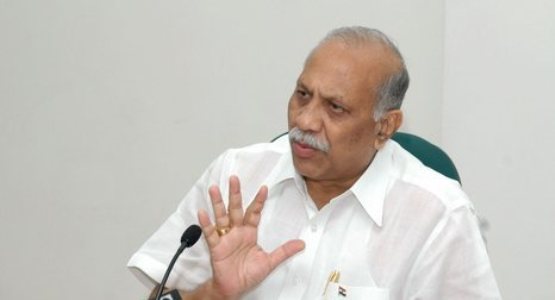 Nagpur News.
As the flood ridden Uttarakhand crawls to pick up rescue operations in the inaccessible areas of Chaar Dhaam, monetary relief started pouring in from various quarters in the country. Adhering to the Congress President Sonia Gandhi's call, the party's post bearers and office holders in the government extended their hands of support to the affected people there. In Nagpur too various leaders have followed the suit.
Nagpur MP Vilas Muttemwar, like his other party associates, donated his one month's salary to contribute to the relief funds but he felt it was just a petty effort in the long term exercise.
Talking to Nagpur Today, Muttemwar said the efforts are being taken efficiently at party level, be it at locally or nationally. He said, "Sonia Gandhi and Rahul Gandhi had already conducted the aerial survey of flood affected areas in Uttarakhand and issued immediate directives to speed up relief operations. Leaders of All India Congress Committee (AICC) have also swung into action in the follow up. Maharashtra Pradesh Congress Committee workers too are doing their bit to tackle the situation. Maharashtra Sadan has been set up for the affected pilgrims from the state."
But, he said, a lot is required to be done. "This is not on adhoc basis. The relief operations do not end in just few days. We have a long way to go. Congress has allocated Rs 1000 crore for providing food and shelter to the affected locals. In addition to it, Rs 2000 per day is being provided to the pilgrims who are still awaiting their turn to be rescued."
He said that as far providing monetary relief is concerned, Congress is leaving no stone unturned to reach out to the maximum number of affected people with every possible help.