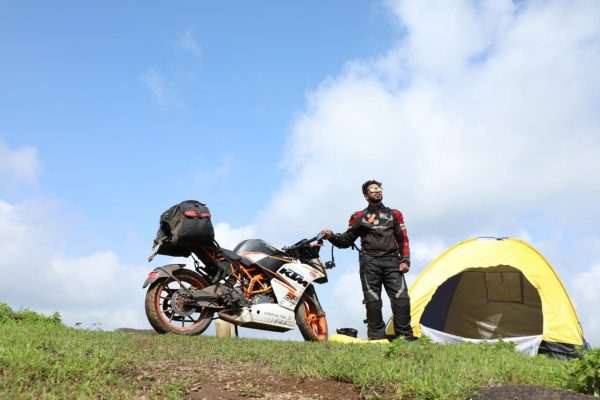 Nagpur: Bhawesh Sahu, a young motorcyclist from Second Capital of the State is all set to get his name registered in Limca Book of World Records by completing 5,846 kilometers-long the Golden Quadrilateral ride in the span of just three days. Last Golden Quadrilateral record – the quadrilateral connecting the four major metro cities of India viz, Delhi (North), Kolkata (East), Mumbai (West) and Chennai (South) — to enter the Limca Book was completed in 87.42 hours.
Born in 1996, in the State of Bihar and brought up in Nagpur, Maharashtra, Bhawesh was passionate about owning and riding a motorcycle since a very young age. As soon as he turned 16, he convinced his father to buy him his first bike. Gathering all his confidence he completed his first ride in 2014 from Nagpur to Amravati covering a distance of 165 km. After the successful completion of his first ride, he continued riding gradually increasing the distance.
Bhawesh wished to be the next one to get in the book by completing the Golden Quadrilateral ride. He always thanks his competitors as he says they are his source of motivation. This time he not only wishes to complete the ride and set the record but he also wished to bike community to grow.