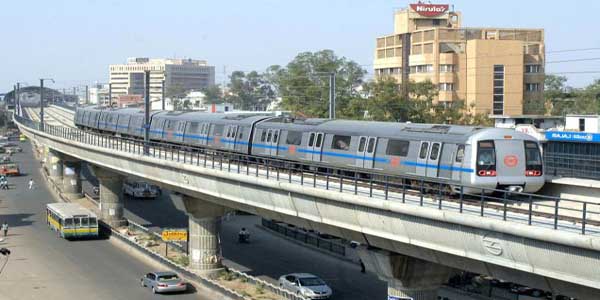 Nagpur News : The long-awaited Nagpur metro rail project finally appears to be gathering momentum. Officials of the Delhi Metro Rail Corporation (DMRC) submitted the detailed project report to guardian minister Shivajirao Moghe here on Tuesday.
Addressing a press conference later, Moghe said that an estimated amount of ` 9,007 crore would be spent on the project in its first phase. Two routes, that will extend up to 39.81 km in length, have been finalised.The Nagpur Improvement Trust (NIT) was appointed as the nodal agency for the project on November 29, 2012. The DPR would be tabled before the State government within a month.
Legislators and MPs called on DMRC officials during their visit to the city. Moghe hoped that the State Cabinet would approve the project within a month.

He informed that in the first phase of the project, a 21.604-km-long rail line would be laid in the north-south corridor, which would extend from Automotive Square to Mihan. The east-west corridor would be 18.206 km long and would cover all points between Prajapati Nagar and Lokmanya Nagar.
However, the metro rail would run above the ground and will not be underground as proposed earlier, Moghe clarified.
Chairman of NIT Pravin Darade, who was also present in the meeting, informed that NIT has assigned the task of preparing DPR to DMRC. The NIT signed an agreement with DMRC on February 22, 2012. The total time frame for carrying out the assignment is eight months.