Chief Minister, Union Transport Minister and Guardian Minister to grace the occasion
Nagpur: A ground breaking ceremony of the actual work for Nagpur Metro Rail is slated to be held on May 31, 2015 at 9.30 am. This is said to be the historic beginning of the Nagpur Metro Rail in the city. The spot is said to be next to the Khapri Rail Over Bridge on Wardha Road. Chief Minister Devendra Fadnavis, Union Surface Transport Minister Nitin Gadkari and the Guardian Minister Chandrashekhar Bawankule will initiate the work called by the NMRCL officials as 'Karyarambh'.
The actual construction work of the Nagpur Metro rail is slated to begin from May 31, 2015.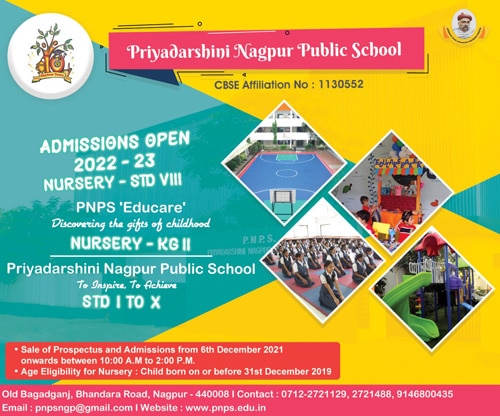 Managing Director of Nagpur Metro Rail Corporation Limited (NMRCL) Brajesh Dixit while addressing a press meet said that the initial construction phase includes construction of compound or boundary walls and movement of earthwork at a spot where the company intends to make their Depot called the MIHAN Depot.
The Airport-Khapri-MIHAN Depot stretch on north-south corridor will be constructed in the first phase. Brajesh Dixit claimed that this section is at grade or the ground level. This will be followed by construction of three bridges including railway over bridge (ROB) over Concor siding at Khapri where the metro will move over the railway line (rail over rail). The design has been prepared by RITES and the work will be executed by Hyderabad-based Nagarjuna Constructions, informed Brajesh Dixit to the media personnel.
After the Airport-MIHAN stretch is over, work will begin on the remaining portion, which is elevated. Its design will be prepared by the general consultant. Brajesh Dixit claimed that NMRCL plans to install a 30 MW capacity solar plant which can be used for the Metro railway stations. The solar system, once installed, will meet 40 per cent of the energy requirement, including traction power.
Brajesh Dixit claimed that somehow, they succeeded in acquiring land for the depot at the right stop, the permissions for beginning the construction has also been received so they are starting the work. The first phase will be completed at a cost of Rs 86 crores. He explained with pride how within the first three months of the inception in Nagpur city, they are starting the work. He claimed that the Metro Railway bogies will be of Stainless Steel, similar to the ones in Delhi.
He was elaborating how they are having talks with the French company who has agreed to finance the project. He claimed that a German Company too has expressed its desire to invest in the project. He claimed that the interest rate works out to around 8%. However, he claimed that the company will decide which company (the French or the German company) gives them financial aid in less interest. Brajesh Dixit claimed that the office of the Chief Manager will also come up at the spot where the ground breaking ceremony is going to be held on May 31, 2015.