Nagpur: When Nagpur Metro work began in May 2015, M.D. Brijesh Dixit had committed that as against the four years other Indian metros have taken for execution, Nagpur metro will be ready to run in two years.
That deadline is being met. Nagpurians can bring in 2018 riding their brand new metro!
To ensure this, the final trial runs will begin on 30th September with Union Minister Nitin Gadkari and C.M. Devendra Fadnavis riding on them.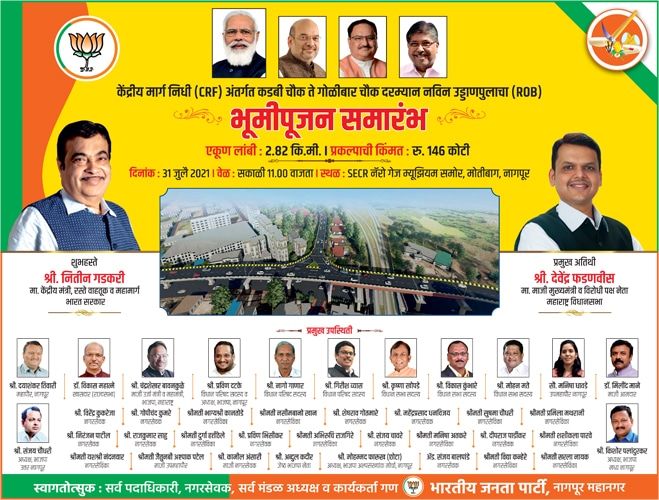 As many Nagpurians have noticed, and shared on Whatsapp too, metro is already running short trips between Khapri and New Airport as preliminary trial runs. They have to undergo two kinds of trials before commercial run can begin; trials run as per Indian Railways norms and RDSO standards. These will be undertaken in November and December.
Common Mobility Card will also be issued on September 30th
For ease of commute and saving of time, a novel and first of its kind in India 'Common Mobility card' will be issued which can be used for metro travel as well as other modes like City bus which will be deployed as 'Feeder lines' to metro.
SBI Chairman Arundhati Bhattacharya will be present for this event.
City people will be delighted to see Metro coaches that will be painted and coloured artistically to display Nagpur culture and history.