Nagpur : Team NLC-50 collected used sellable items like ladies kurtis, tops, sarees,kids clothes, mens shirts and pants,house hold items, beddings,footwear bags etc from their friends and family. Sale of these items were organised at lendra park on 28th of october. West zone corporator,Mrs. Roopa Rai inaugrated the event.
Chairperson Cr. Farheen Rana informed us how the fundraiser was a win-win situation for everyone. She also said it was heart touching to see a poor mother stock up things for her daughters wedding and mommy to be shopping for her unborn kid with pride and dignity.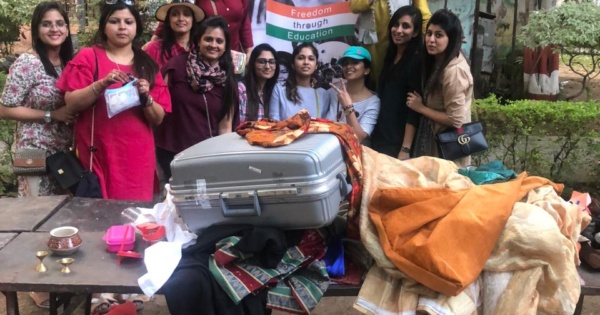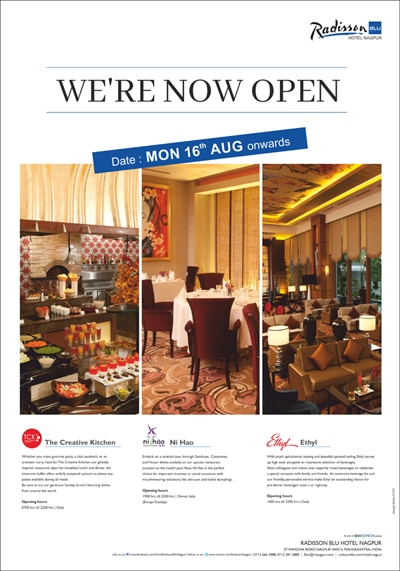 Secretary Cr.Isha Agarwal thanked the entire team for execution of this idea and collection of good quality stuff. She also thanked Mrs. Roopa Rai for all her help and being their chief guest.She also praised and thanked little twinklers-Arav Rai,Tuhi and Abeer Thakur who helped them at the toy counter.
Treasurer Cr. Nishika Chowdary informed us that NlC succeeded in doing what they always do- Spreading happiness. She also informed that the funds generated from this event will be used to make toilet blocks in schools.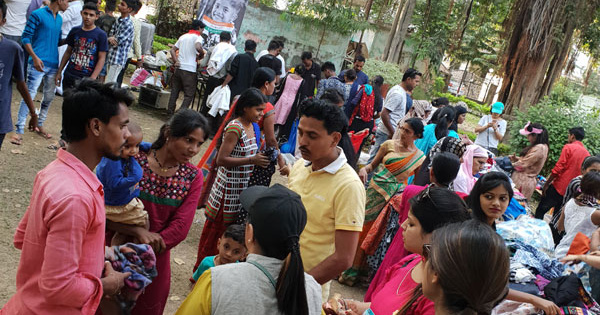 Cr.Farheen Rana (chairperson), Cr. Disha Gopalani ( immediated past chairperson),Cr. Isha Agarwal (sec), Cr. Nishika Chowdary(Treasurer), Cr.Jivika Rai, Cr.Sumati Agarwal, Cr.Deepshika Thakur,Cr. Esha Agarwal, Megha Agarwal( Honarary Circler),Ritu kukreja ( Honarary Circler),Jhanvi Patel ( Jewel), Shweta Jejeani( volunteer), Ishita Tulsyan (Volunteer) were present for the event