Nagpur ladies circle-50 celebrates Rakhi with khaki

Nagpur: As the country celebrated Rakshabandhan last week, Nagpur ladies circle-50 ,showed their gratitude towards the cops. Giving a new meaning to the festival, the girls tied rakhis to the Nagpur police at Dhantoli police station thus reiterating their trust in them.
Tying a rakhi to someone signifies that you trust the wearer to protect you.
Cr.Isha Agarwal,secretary for NLC -50 informed us ,"On the much celebrated festival of Raksha Bandhan,cops were attached with a new and most caring bond which will definitely motivate their powers of safeguarding the nation. Especially woman safety will get a new emotional aspect as policemen will have brotherly duty to perform as well."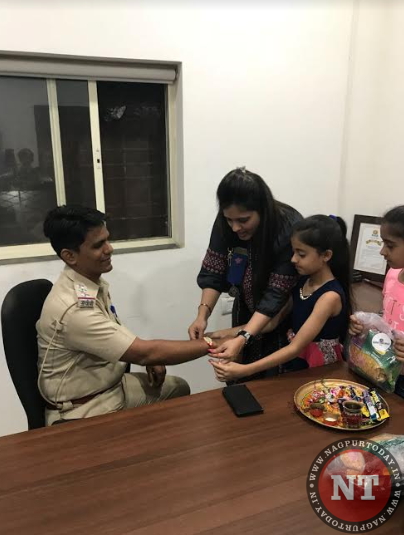 Mr.Dinesh Shinde appreciated the gesture and said "It will make them extra-sensitive towards women. It will develop a relation of policemen with the woman in a manner that whenever that woman would be in any kind of problem our men will put extra effort to ensure safety and security to them. This will also generate a sense of mutual respect among the women who w and policemen."
Policemen urged their new sisters through NLC to visit them every year on this occasion.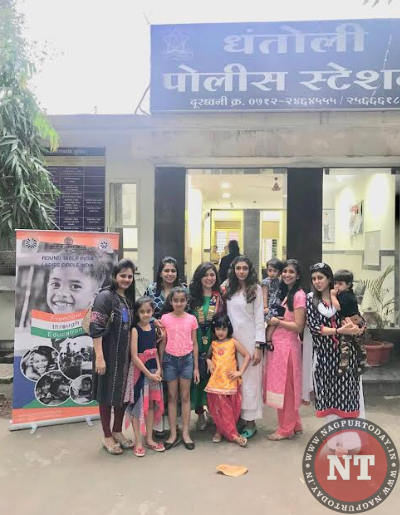 it was a great initiative and will develop a bonding between the police officers and common woman in the city.
Twinklers and circles were thrilled with their maiden visit to the police station and enjoyed a little tour in various department too. Cr.Farheen Rana(chairperson),Cr.Disha Gopalani (immediate past chairperson)Cr.Isha Agarwal (secretary),Hc.Ritu Kukreja,Hc.Megha Agrawal and Jewel Jhanvi patel were present at the event.