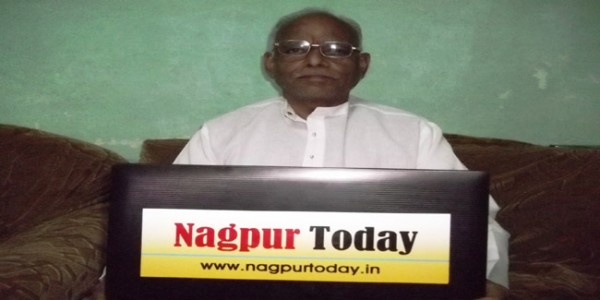 Nagpur News : The Nagpur bench of Bombay High Court has issued show cause notices to the state's Chief Minister Prithviraj Chavan, Principal Secretary, Law and Justice Department VL Ashalia and Principal Secretary of General Administration Department KP Bakshi in regard to violation of court orders pertaining to the Citizen Charter Act. The notices have been issued on the petition filed by Nagpur Chambers of Commerce a co-applicant..
Contempt Petition was filed by Vidarbha Taxpayers Association (VTA) and it was VTA'a petition number CP/15/2013 which was listed yesterday at serial no.5 before Hon'ble Justice Shri. Ravi K. Deshpande; wherein Hon'ble Judge issued notices to all three Respondents returnable by 18.03.2013 to (1) Hon'ble CM Shri. Prithviraj Chavan, (2) Hon'ble Principal Secretary – General Administration Department Shri. K. P. Bakshi and (3) Hon'ble Principal Secretary – Law & Judiciary Department Shri. V.L. Achaliya, Mantralaya, Mumbai. Since NCCL had filed similar contempt petition later, hence had number CP/17/2013 and similar order was applicable to NCCL too.
The court has asked the respondents to file reply within eight days. It has also directed the dispatch section to send notices through registered AD instead of ordinary posts.
Secretary of Nagpur Chamber of Commerce Purushottam Thakre has filed the contempt petition as the citizen charter has not been implemented even after the court ordered to enforce the law within two months.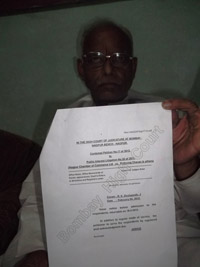 The Nagpur Chamber of Commerce had earlier filed petition to enforce citizen charter in order to ascertain responsibility at various levels in government departments.  Hearing the petition, the court had on December 21, 2011 ordered to paste the copies of citizen charter act in various government departments within two months. But the orders were not followed even after 15 months have passed since then.
The newly introduced act tightens the functioning at various government departments with its clause that makes it mandatory seven days limit for processing of any file. The higher authorities should decide upon any case within a maximum period of 45 days, the act states.
The law was brought into force on June 1, 2006 which underlines the fixed time period for clearing pending files at the offices. The law also states that no official should serve the same post for more than 20 years.