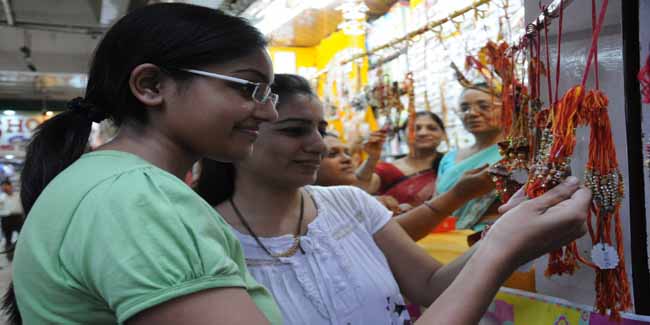 Nagpur News: The slim, feeble, delicate, and also the dazzlingly colourful thread, which has matchless power, an unbreakable bond is dotting the Orange City from one corner to another. Nagpur has gone vibrant and vivid as the Rakshabandhan, a symbol of strong, loving  bond between a brother and a sister, is round the corner.
The customers including sisters, mothers, grandmothers are thronging the shops where a classic range of colourful, fancy and the trendy Rakhis have been displayed befittingly for customers to pick their choicest piece of the thread for their dear brothers. The thread that will keep their bond for the entire life. The Rakhi shops in Sitabuldi, Sadar, Budhwari, Itwari, Gandhibagh, Mangalwari, Dharampeth, Gokulpeth, Sakkardara, Gittikhadan, Wardhaman Nagar and every nook and corner of Nahpur have been witnessing a hustle-bustle in great proportions.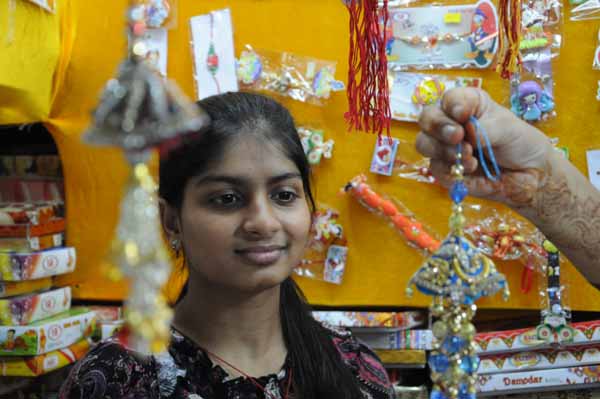 The stone work designed fancy Rakhis have been a special attraction for the youngsters this year. The Rakhis have been made more attractive with metal stotch apart from stone work design gracing the upper part of the Rakhis which is the attraction of this Rakhi. Similarly, there are dozens of Rakhis having delightful shapes and designs made with different materials.
The market is also flooded with plastic Rakhis which have become choice of a specific customers having the religious fervour. The patterns of plastic Rakhis consist of different deities mainly being Lord Ganesh at the centre of the Rakhis. Then there are a range of Rakhis having cartoon characters, which, not to mention, have been designed for children. And the kids, too, demanding the same little brothers and sisters. A Budhwari shopper said, the Rakhi festivity is at its peak. The customers having different choices have been crowding the shop from the sunrise to late in the nights. Some specific Rakhis have been imported from other cities to meet the demands of the specific customers. The Rakhis are available in the range from Rs 10  to Rs 500.
However, notwithstanding the choice os vibrant and vivid Rakhis, a thin, albeit, brightly coloured thread holds the bond of love, safety, security, and the everlasting togethership much stronger than the thread of a bolt.
Happy Rakshabandhan!!