Nagpur: It's a proud moment for the city with two of its students making it to the CBSE Std X state level merit list. Arya Daoo of Bharti Krishna Vidya Vihar (BKVV) has emerged as the joint state topper with a stellar 99.4% while Centre Point School (Amravati Bypass Road) student Raghavi Shukla scoring a solid 99%.
Daoo shares the top spot in Maharashtra with three other students who are from Mumbai region. Both Daoo and Shukla are Vidarbha toppers as well.
CBSE declared its Std X results today in the afternoon, making it a record of sorts for early results declaration. Its Std XII results were released on May 2.
Overall pass percentage for CBSE this year is 91.10% , as compared to 86.7% of last year. Girls performed much better with a pass percentage of 92.45% as compared to boys with a pass percentage of 90.14%.
HERE IS THE PECKING ORDER FOR 2019
State & city topper is Arya Daoo (99.4%), Bharti Krishna Vidya Vihar (BKVV)
Second city topper is Raghavi Shukla with 99% from Centre Point School (Amravati Road Bypass).
Third city joint topper is Aishani Prabhu with 98.8% of Narayana Vidyalayam Chinchbhuvan.
Third city joint topper is Chirag Kubade with 98.8% of Bhavan's Srikrishna Nagar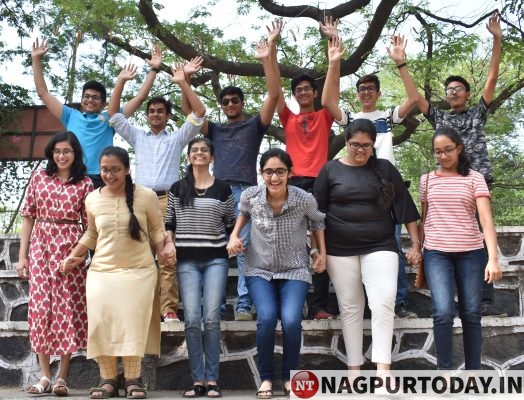 Here is the list of toppers:
Rank 1: 499 out of 500 marks
1) Siddhant Pengoriya (Noida)
2) Divyasnh Wadhwa (Noida)
3) Yogesh Kumar Gupta (Jaunpur)
4) Ankur Mishra (Ghaziabad)
5) Vatsal Varshney (Meerut)
6) Manya (Bhatinda)
7) Aryan Jha (Jamnagar)
8) Taru Jain (Jaipur)
9) Bhavana N Sivadas (Kerala)
10) Ish Madan (Ghaziabad)
11) Divjot Kaur Jaggi (Ambala)
12) Apoorva Jain (Ghaziabad)
13) Shivani Lath (Noida)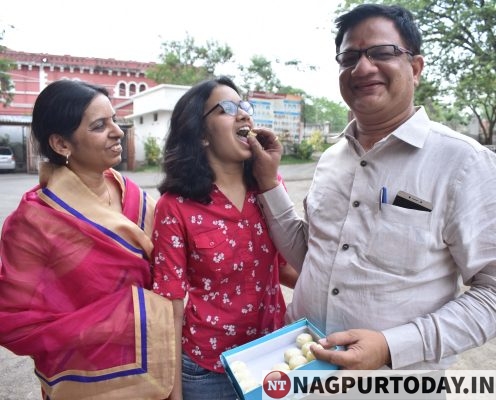 Rank 2: 498 out of 500 marks
1) Kaashvi Jain (Ambala)
2) Adheena Elsa Roy (Calicut)
3) Ayushi Pushkar (Lucknow)
4) Mallika Mandal (Noida)
5) Sakshi Saxena (Palwal)
6) Tarush Rajawat (Bijnor)
7) Rohan Batra (Ambala)
8) Drishti Gupta (Panchkula)
9) Pakhi Vats (Ghaziabad)
10) Nishita Singh (Ghaziabad)
11) Pratham Kumar Srivastava (Ghaziabad)
12) Gaurav Singh (UP)
13) Radhika Gupta (Noida)
14) Shivika Dudani (Delhi)
15) Salmaan (Kerala)
16) Manan Gupta (Ghaziabad)
17) Stuti Dixit (Faridabad)
18) Arindam Sarma (Guwahati)
19) Yashas D (Chennai)
20) Gargi Goel (Noida)
21) Pushpa Chaudhary (Ghaziabad)
22) Janvi Bist (Ghaziabad)
23) Priyanka (Ambala)
24) Sirinxa Xavier (Kerala)
25) Isha Srivasatava (Lucknow)
Rank 3: 497 out of 500 marks
1 ) Ankit Saha (Hyderabad)
2) Adree Das (Maharashtra)
3) Elizabeth Jacob (Kerala)
4) Suhani Joshi (Ghaziabad)
5) Shubh Agarwal (Meerut)
6) Girija M Hegde (Chennai)
7) Jagnoor Kaur Chandi (Uttarakhand)
8) Lokesh Joshi (Uttarakhand)
9) Gauri Singh (Ghaziabad)
10) Ashita Singh Panwar (Ghaziabad)
11) Arnav Singh (Delhi)
12) Aishwarya Hariharan Iyer (Bengaluru)
13) Naladala Disha Chowdary (Bengaluru)
14) Prithvi P Shenoy (Bengaluru)
15) Gokul Nair A (Kerala)
16) Raghav Singhal (Ghaziabad)
17) Aditya Tomar (Ghaziabad)
18) Simran Sinha (Ballabgarh)
19) Maddala Harshini (Hyderabad)
20) Easha A Pai (Kerala)
21) Anmol Gupta (Noida)
22) Mallika Ajmani (Delhi)
23) Pia Gupta (Gurgaon)
24) Rishika Chaudhary (Panchkula)
25) Vaishnavi Singh (Lucknow)
26) Arjit Alok Srivastava (UP)
27) Saiuditi Rout (Odisha)
28) Neha Jain (Delhi)
29) Astha Raghuwanshi (MP)
30) Mihika Parag Deshpande (Gurgaon)
31) KV Pranav (Bengaluru)
32) Arya Jayant Daoo (Nagpur)
33) Athul Vijay K (Kerala)
34) Poorti Srivastava (UP)
35) Kushagra Raghuvanshi (Noida)
36) Mehul Garg (Ghaziabad)
37) Ishita Agarwal (Ghaziabad)
38) Ridhima Gupta (Ghaziabad)
39) Sumaita Laisa (Odisha)
40) Kalpana Kumari (Delhi)
41) Ayushi Shah (Ajmer)
42) Hiteshwar Sharma (Panchkula)
43) Gadha Suresh (Kerala)
44) Shagun Mittal (Uttarakhand)
45) Shaurya Agarwal (Dehradun)
46) Pragati Satpathi (Chattissgarh)
47) Sejal Saxena (Delhi)
48) Disha (Bhiwani, Haryana)
49) Yatee Sukhani (Gurgaon)
50) Apoorva Gulati (Sonepat)
51) Shridhar Vashishtha (Chandigarh)
52) B Kaviya Varshini (Coimbatore)
53) Deepsna Panda (Mumbai)
54) Dhatri Kaushal Mehta (Thane)
55) Kaushal Singh (UP)
56) Nityam Prateek (Noida)
57) Kashish Mehrotra (Ghaziabad)
58) Deepanshu Bisariya (Meerut)
59) Khushi Rawat (Delhi).