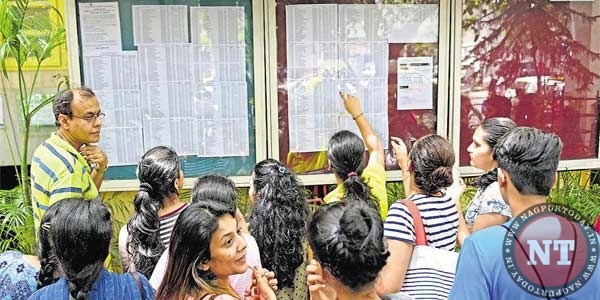 Nagpur: The First Year Junior College admission process has been put to frequent changes for the last couple of days. Earlier on July 11, the Deputy directorate of Education Nagpur division issued a revised time table for the admission process as Nagpur was affected with heavy rains. As a result many students were unable to complete the admission process on time.
Initially two extra days were given to complete the process for the first general merit list students.
The admission process has now hit another roadblock as the Nagpur Bench of Bombay High Court has ordered a status quo on the First Year Junior College admission process. Earlier on July 12, the court ordered to extend the declaration of second general merit list.
A writ petition filed by a private college management claimed that minority institutions are surrendering 50% of minority seats and accepting general category students, which ultimately led to increased competition for admissions.
The bench had mentioned that this is an interim measure for seats that were surrendered to the CAP pool by minority institutions. The court has also directed that the writ petition to be registered as a public interest litigation (PIL) and the next hearing has been kept for July 25.