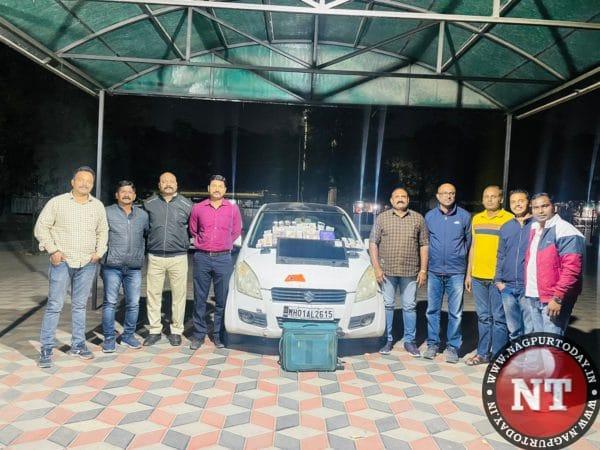 Nagpur: The Unit 2 of Nagpur Crime Branch has arrested three persons for allegedly stealing booty from two houses in Ajni and Beltarodi area. Cops have arrested the accused identified as Akshay Darokar, Rahul Naidu both residents of Pipla, Kalmeshwar and Faizan Khan, a resident of Aathwa Mile, Daulamedi Wadi. The manhunt for absconding accused Krisha Soni, a resident of Hansapuri is on. Cops have seized a car, Samsung TV, two Cannon cameras and other materials worth Rs 2.58 lakh from the possession of the accused.
According to police sources, complainant Rajendra Kashinath Ukey had approached Ajni Police Station after some miscreants had stolen goods from their house, when he was away with family. Based on the complaint, an offence under Sections 454, 457, 380 of the IPC was registered at Ajni Police Station.
During the investigation, the sleuths of the Crime Branch received a tip-off regarding Khan. Cops subsequently rounded him up. During the interrogation, Khan spilled beans. He admitted to the housebreaking cases conducted by him and his accomplices in Ajni and Beltarodi.
Under the guidance of DCP (Detection) Mumakka Sudharshan and ACP Roshan Pandit, the squad of Crime Branch Unit 2 comprising API Mayur Chaurasiya, PSI Balram Zadokar, Police Constables Rajesh Deshmukh, NPCs Praveen Rode, Ravi Ahir, Prashant Gabhane, Narendra Thakur and others made the arrest.