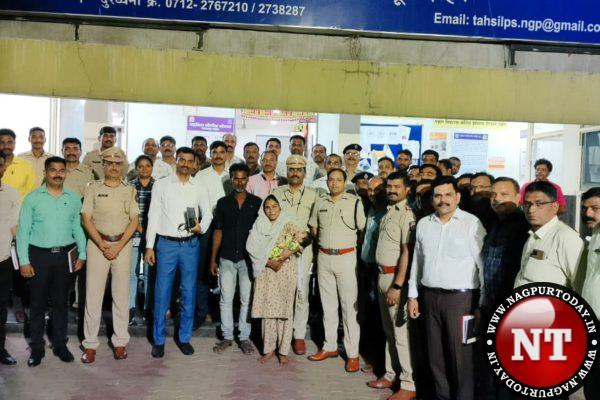 Earlier Report : In what appears to be another distressing incident of a child trafficking racket, unidentified miscreants allegedly kidnapped a 3 to 4-month-old infant from the Mominpura area under Tehsil Police Station during the early hours of Friday.
The Nagpur Police have released a photograph of the missing child, accompanied by a heartfelt plea for any clues or information that could assist in the ongoing search efforts. Urging the public to circulate the photo widely, authorities hope to increase the likelihood of locating the child.
The circumstances surrounding the abduction remain shrouded in mystery, prompting an active investigation by the police. In a bid to intensify their search operation, additional personnel and resources have been deployed in and around the Mominpura vicinity.
Deputy Commissioner of Police (DCP) Crime Mummaka Sudharshan, speaking to Nagpur Today, has appealed to individuals who possess pertinent information or may have witnessed anything suspicious during the early morning hours to contact the Nagpur Police immediately. He reassured the public that all provided information would be treated with the utmost confidentiality.