Nagpur: How would you feel about someone peeping into your bedroom or your bathroom? Violated, angry and humiliated. Isn't it? Well that is exactly what the Department of Electronics and Information Technology (DeITY) attempted to do so. 
What cyber law did they promulgate?
Following a public uproar over threat to privacy, the government today withdrew the draft encryption policy which made it mandatory for storage of all messages, including social media, for 90 days. Generally, all modern messaging services like WhatsApp, Viber, Line, Google Chat, Yahoo Messenger and the like come with a high level of encryption and many a time, security agencies find it hard to intercept these messages. On September 21, 2015 it was brought to their notice that draft has been put in the public domain seeking comments. The minister also clarified that that it is just a draft and not the view of the government.
As per the original draft, the new encryption policy proposes that every message a user sends — be it through WhatsApp, SMS, e-mail or any such service — must be mandatorily stored in plain text format for 90 days and made available on demand to security agencies.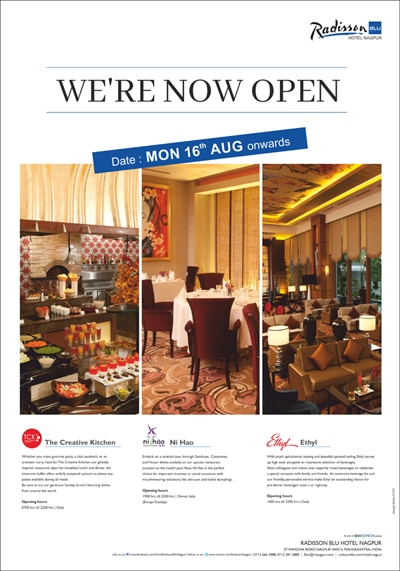 Nagpur citizens from different walks of life expressed their views and opinions about this law which the DeITY had proposed and later had to roll back.
Chartered Accountant Vijay Baghrecha of Baghrecha & Tijarey Associates opined that this is an act of total injustice to the citizens. The encryption policy is like snooping and spying orgy. Such kinds of acts or laws should be well thought off before even proposing. Such laws should never be implemented or the citizens would lose their faith in the government. The draft was draconian and delusional. However, the ministry has withdrawn it and done the right thing before it could do damage.
Consultant of Capgemini Kriti Bafna said that prior to infringement of privacy; safety also comes into the picture. This kind of prying could often lead to disastrous results since unconsciously or unknowingly someone could send a message or forward some matter which may lead to legal action. Any message or information could lead to the security agencies misinterpreting the message and may land the person posting or forwarding the message to legal hassles. Strict rules and acts should be implemented only when it could be beneficial to the masses.
Managing Director of Carpe Diem Events & Entertainment Group Karamjyot Singh Alang opined that he is ready to jeopardize his own privacy if it helps our country fight terrorism. He however felt that such stringent rules should not be promulgated for any other purpose. He added that such laws make one have a nagging thought and a constant feeling that someone is reading our personal conversations some of which can be really personal at times. 


Managing Director of Pankaj Trading Company (APMC, Kalamna Market) Pankaj Vasani said that the problem here is that the onus lies on the user to keep the 90 day record. Who knows how to do that? Let the authorities take what information they want from the service provider. People who have nothing to hide will have no problems. However, to hold the user directly responsible for keeping records for a time frame is unjustified. Something most users won't even know how it is done. Many are yet to know the functions of their mobile phones. Pankaj claimed that the draft policy also overlooks the privacy concerns of citizens and businesses. "It is clearly a violation of freedom of speech. A large part of the policy states how the government can interfere with users, by demanding a look into their private messages. The policy is anti-privacy law. Privacy and security go hand in hand. Since this policy weakens the security of the information, it puts the privacy at greater risk, he added. 
CA Student Mayank Baghrecha felt that this is really very childish of the government to promulgate such a law. First the government should learn how to control their own website, media content and information content. This will ensure safety and security of its vital information. This kind of laws and rules will not ensure security to their own content. Peeping into the private conversations and chats of the citizens will only antagonize the masses..


Chartered Accountant Sanjana Mutha while speaking to Nagpur Today said that these kinds of laws are infringement of one's privacy. Before even making a draft or a proposal which infringes into one's privacy, they should have thought of all pros and cons. This is no way for our security agencies to monitor our personal data or chats. Under the garb of monitoring the activities of would be terrorist acts, these agencies would be prying into our personal lives. 


Rhutuja Bhojane, an MBA very vociferously claimed that this is not done at all. She said that her chat with her friends is entirely personal and nobody including the government has any right to intercept. She felt that this is infringing on her privacy. She added that it should be entirely our freedom whether we want to keep a message or delete it whenever, wherever we want to. 

Compiled by Payal Baghrecha and Samuel