Nagpur: The Results for Company Secretaries (CS) June-2015 Examination (Foundation Programme) were declared on July 15, 2015 at New Delhi and released to all Chapters across the Country. The results were put on the website of the Institute www.icsi.edu as well as they are available at respective Chapters for students.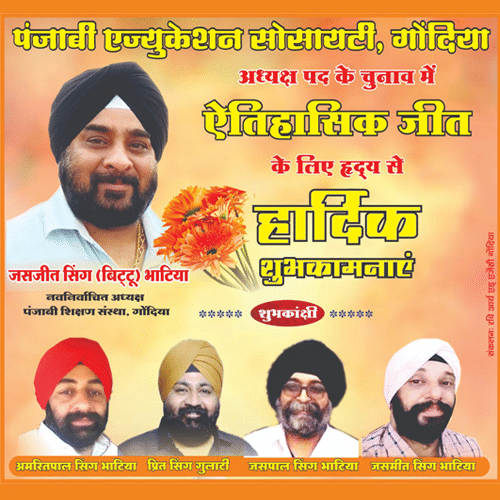 Nagpur Chapter achieved 12 All India Rank (AIR) in this Exam, with the distinction of having AIR 3 holder Mr. Ambarish Deepak Shintre in the CS Foundation. He is also Nagpur Topper among all the students who appeared for the said exam. Other students also fared well making Nagpur.
Chapter proud are as follows:
AMBARISH DEEPAK SHINTRE AIR 3, SUMEET DEEPAK SHARMA AIR 15, BHAVIKA RAJIV CHOPDA AIR 19, SHREYAS HARSHAWARDHAN MARATHE AIR 19, RAVINA DEWANAND KEWLANI AIR 23, SHIVALI JAIN AIR 23, SANYUKTA SRIVASTAV AIR 23, HARSHIT ADWANI AIR 23, PRIYA ASHOK AGRAWAL AIR 24, VAIKHAREE NILAY CHAUTHAIWALE AIR 25, KIRAN THAWARDAS WAGHWANI AIR 25 and SHREYA AJAY AGRAWAL AIR 25.
Overall, Nagpur Chapter gave a good result in this Examination and around 168 students passed out of 307 (approx.) students appeared from Nagpur, producing over 50 % result.
The next Computer Based Examination for CS Foundation Programme will be held on 26th and 27th December, 2015, informed Tushar Pahade, secretary, Nagpur Chapter of ICSI.