Nagpur Cha Raja begins home journey for 10-day festivity

Nagpur: Even before the 10-day Ganesh Festival begins on September 17, the streets in Nagpur city have started witnessing large Ganesh idols being taken to various Sarvajanik Mandals. On Monday, the gigantic idol of Nagpur Cha Raja was taken out to be installed by a Mandal.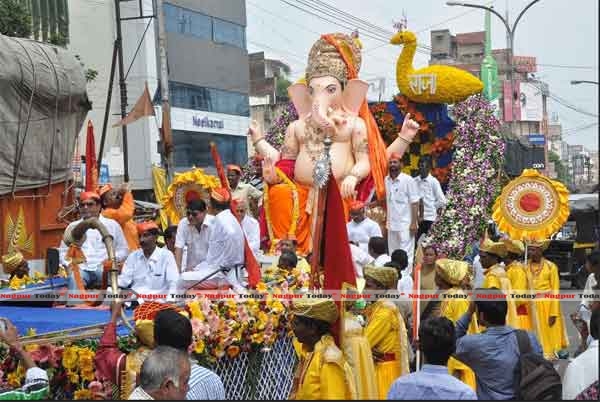 The idol of Lord Ganesh or Vignaharta as is lovingly called by devotees drew attraction of hundreds of passersby. The idol was taken out in a colourful procession with traditional fervor and gaiety.The Orange City is gearing up to celebrate the annual festivity in a grand and colourful way.