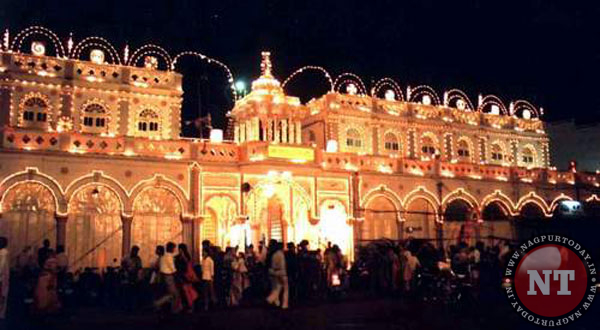 Nagpur: Shriram Janmotsav Shobhayatra, which has become a unique cultural identity of the entire nation in general and Nagpur city in particular is entering in its 52nd year. The Shobhayatra has played a vital role in binding cultural, social, historical and religious groups. It has demonstrated the true secularism and harmony.
Addressing a press conference here at the premises of Shri Poddareshwar Ram Mandir, Ramkrishna Poddar, Managing Trustee said, "This year, the 52nd edition of Shriram Janmotsav Shobhayatra is being organised by Shriram Janmotsav Shobha-yatra Samiti of Shri Poddareshwar Ram Mandir, will be held on March 25 from Shri Poddareshwar Ram Mandir at 4 pm.
He further added that the main objective behind organising shobhayatra is to spread feeling of brotherhood, character building and establishing communal harmony. Shobhayatra is also aimed to propagate message of Indian culture and to spread moral values.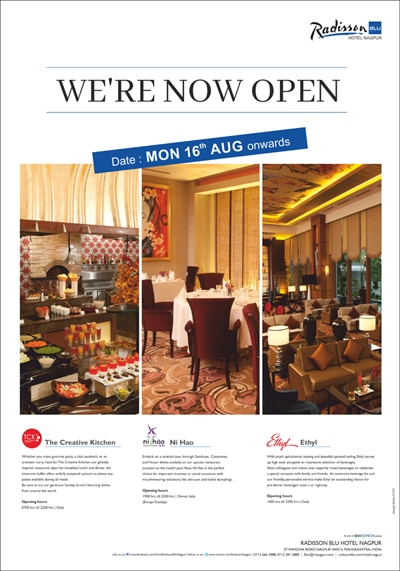 Senior Journalist Rajabhau Pophali was the chief guest of the press conference. Senior Journalist Chandrashekhar Joshi presided over while senior journalist Avinash Mahalaxme, Seetaram Dhandhaniya and Mahendra Poddar also shared dais.
In his introductory remarks, Pandit Umesh Sharma said, Shriram Janmotsav Shobhayatra has become a procession of forming a bond of love amongst different individuals in society.
Suresh Agrawal discussed the event in details while Punit Poddar gave information about the different committees and arrangements made by the organising committee. Jayant Harkare, Adv Shantikumar Sharma, Jugalkishore Keyal, Suresh Jagyasi, Shrikant Aglawe, Suresh Patil, Santosh Kabra, Sanjay Kesharwani, Akshay Patel, Bhushan Gupta, Girdhari Katara, Rajesh PDM Agrawal, Jitesh Panchamatiya, Ramesh Rajoriya, Raghav Poddar, Satram Lulla, Krishna Dharmik, Umesh Badge, Mukesh Sharma, Satyendra Gupta and many others were present at the press conference.
Main attractions
52nd Shobhayatra
Shobhayatra will start with the pujan of idols of Lord Ram, Janki, Laxman and Hanuman at 4 pm. Governor of Tamil Nadu, Banwarilal Purohit; Maharashtra Chief Minister Devendra Fadnavis; Union Minister of Road Transport and Shipping, Nitin Gadkari; Mayor Nanda Jichkar; Nagpur District Guardian Minister Chandrashekhar Bawankule; MP Ajay Sancheti; Police Commissioner K Vankatesham, Divisional Commissioner, Anoop Kumar; District Collector Sachin Kurve; NIT Chairman Dr Deepak Mhaisekar; NMC Commissioner Ashvin Mudgal; legislators including, Sudhakar Deshmukh, Krishna Khopde, Vikas Kumbhare, Sudhakar Kohale, Dr Milind Mane, Girish Vyas, Anil Sole, Deputy Mayor, Deepraj Pardikar; Anees Ahmed, Ramesh Bang, Dinanath Padole, Jaiprakash Guupta, Dayashankar Tiwari, Adv Sanjay Balpande, Sarla Nayak, Vidya Kanhere, Pravin Datke, Sandeep Joshi, Virendra Kukreja, Tanaji Vanwe, and special invitees including Ajay Tarwani, Thawardas Tarwani, Ashok Ramswaroop Goyal, Harsh Omprakash Agrawal, Suresh Jaiswal, Pushkarlal Agrawal, Pushkarlal Agrawal, Vijaybabu Agrawal, Mohan Mate and
Rajesh Bhaiyyaji Rokade will perform pujan.
Decorated Chariot of Lord Ram
The main decorated chariot 'Vrindavan Ke Nidhivan Ki Kalpana Mein Maharaas Prastut Karta Hua' created on a trolley by noted artist Dhanraj Patekar. This year, a float has idols of Lord Krishna and Radha performing Maharaas in Nidhivan in Vrindavan has been created on this chariot which will be pulled with a rope like Jagannath Rath Yatra on Ram Navami during Shobhayatra by the devotees. The electric decoration of the main chariot has been done by
Shyam Burra from Indore and sponsored by family members of CA PDM Agrawal.
Around 375 members
of Panchajanya Shriram Sevak Dal under the guidance of Atmaram Dhumare will blow conchs in front of the chariot, said Punit Poddar.
Shriram Janmotsav celebration
4 am: Utthapan, Mangala Aarti, Abhishek, Abhyangsnan,
5 am: Shahanai Vadan
9 to 10 am: Shriram Sankirtan by Shriramkrishna Math Sankirtan Mandal
9 am to 12 noon: Mahamantra Sankirtan by noted singers of Om Hare Ram Hare Krishna Manas Evam Sankirtan Mandal will be conducted by Dr Gopal Agrawal
12 noon: Shriram Janmotsav with abhishek, Mangal Vadya, Shahanai Vadan, Shankhnaad, Bherinaad, bursting of crackers etc.
MLC Girish Vyas has sponsored the new costumes of Lord Ram while crown of Lord Ram has been sponsored by Ashokkumar Bharatkumar Karwa.