Nagpur: NAFS-National Academy of Fire & Safety Engineering organised a grand Cycle Rally for spreading Road Safety Awareness and Environment Safety Campaign On Sept. 28, 2016. Nagpur Traffic Police Commissioner- Smartana Patil was flagged off Cycle Rally at 9.00 am at Savidhan Sqaure and also inaugurated the Awareness Pamphlet for distribute to all. More than 200 Cadet of NAFS participated in Cycle Rally very enthusiastically for inspiring people to use bicycles to commute rather than travel in vehicles propelled by petrol or diesel, which are in itself vastly depleting and non-renewable resource and also with the aim of carrying placards like 'don't fool yourself, avoid risky road crossing', 'wear a helmet and save your life', 'zebra-crossing for pedestrians only' and 'don't use mobile phone while driving'.
Increasing Road Accidents, Growing Pollution, Depleting Environment, Control on Increasing Traffic as well as Measuring Plan on Road Accidents and Environment Pollution is the main aim and purpose of the this Social Activity and Rally. The Police Sub-Commissioner- Smartana Patil in her Presidential Addressing, "She guided the crowd- After following the "TEN GOLDEN RULES OF TRAFFIC" how we can avoid and control Road Accidents every day." President of NAFS Sushantkumar addressed the gathering; he said that the Police Department alone cannot bring down incidence of road mishaps. However, a collective effort is required from the public and private organisations apart from the police to promote and implement Safety rules effectively in the city. On this grand event everyone has taken the oath of "Safety".

By distributing more than 40 thousand pamphlet of Road Safety, NAFS cadet also create awareness and seriousness about Road Safety at all major squares of Nagpur including rural Nagpur also. The cyclists, many of whom were students, chanted slogan 'Cycle Chalao Paryavaran Bachao' (ride the bicycle to save the environment) during the rally. While this riding by halting in square they displayed posters, paintings and performed street plays regarding Road Safety.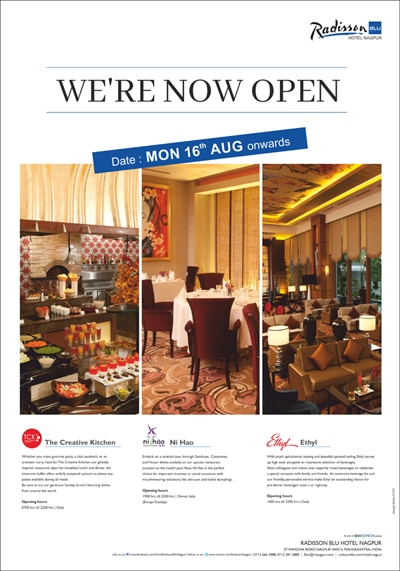 This Grand Event for social cause was attended by Sanjay Fadnavis- Social Media Incharge of BJP, Kishor Nagrale Traffic Police Inspector, and Rewatkar- Police Sub Inspector, NFC Commander Rajesh Sabnis with Principal of NAFS Anjali Meshram, Chief NAFS Commander Pruthwinandan Ramteke, Sub NAFS Commander Durgesh Masram. This Nobel Social cause event is successfully organised by NAFS Commander Naman Nalwaya under the Great guidance of President of NAFS Sushantkumar.