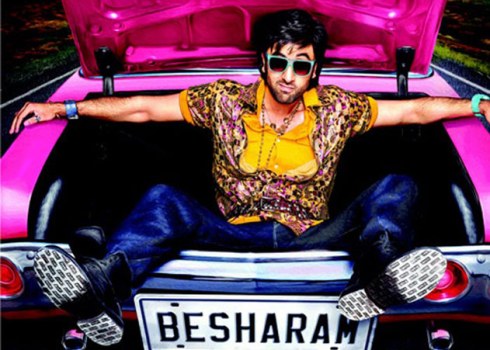 Besharam is an upcoming comedy film directed by Abhinav Kashyap.It is for the first time the entire family i.e. father Rishi Kapoor, mother Neetu Singh Kapoor and son Ranbir Kapoor will be coming together on-screen. A spokesperson attached to the film confirms, "This is the first time the family will be seen together on screen. However, in the film Neetu and Rishi will not play the role of his parents."
BESHARAM becomes all the more special because it unites for the first time super star, Ranbir Kapoor with his star parents, the much loved reel and real life couple, Rishi Kapoor and Neetu Singh. Ranbir didn't want to play rishi's son in the film why when asked Ranbir said "I did not say that I will not. I simply said that just because we are father-son, we will not accept any made up or concocted script that pairs us. We do not believe in, buy one, and get one scheme. The script has to be good and should be liked by both of us.
 'The film's tagline has been stated as "Na samman ka moh, na apmaan ka bhay", translated as "No lust for respect, no fear of disrespect"The shooting is on and the film releases 2ndOctober 2013. So you need to wait some more to be "Besharam".
:-Yash Raj Trivedi