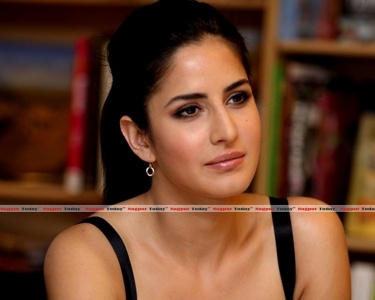 Actress Katrina Kaif has expressed regrets to her fans for being underutilized in Dhoom-3. She said that she was not utilized to her full in the action flick, particularly dubbed as Aamir Khan's movie.
The third instalment in the Dhoom series, released last year, is known as more or less Aamir Khan's film where roles of Abhishek Bachchan, Uday Chopra and Katrina Kaif appear less prominent in comparison.
When asked to comment on reports that she was underutilised in 'Dhoom 3', Katrina said, "I take it as a compliment that people wanted to see more of me in the film. Next time when I do a film I will see to it that I do more stuff".
Katrina had played the character of Aaliya in the film and appeared in two songs. Aamir had earlier said in an interview that male characters of Ali and Jai played by Uday Chopra and Abhishek Bachchan, respectively were properly placed.
"Ali's role is a good one in terms of what he is meant to do in the film. Jai's role is not at all weak in any ways. His character controls the entire story. Talking strictly from the screen time, I think Katrina Kaif's character could have been a little longer", Aamir had said.