My Career and NGO Swayam jointly organize programme

Nagpur: Choosing a career is very important yet a very difficult task which every youth has to undertake. As soon as the one's child completes the secondary school education, the parents start to worry about the possible career options available in the fray and the affordability of professional courses that are available. Almost every parent believes and expects that his or her child is destined for an exceptional career and will certainly bring glory to their name. However, the truth is quite different. In most cases, it is practically impossible to foretell what particular occupation will most suit his or her nature, capability and capacity.
At My Career, that is exactly what they do. The very dedicated staff strives to ensure that they create awareness and reach information about latest professional educational courses, career opportunities and other less known professional and vocational courses and skills.
Swayam an NGO, which has been focusing on empowerment of youth, has in the past conducted programmes for employability among students and youth. Through its career guidance programmes, it has been able to reach out to 150 schools and colleges across Vidarbha. Founder President Vishal Muttemwar while speaking to Nagpur Today in a very excited manner said that the weekly newspaper My Career will be soon is available in a mobile app too. The objective of Swayam is Be the Change you wish to see. They ensure that they bring about the change in the lives of the youth.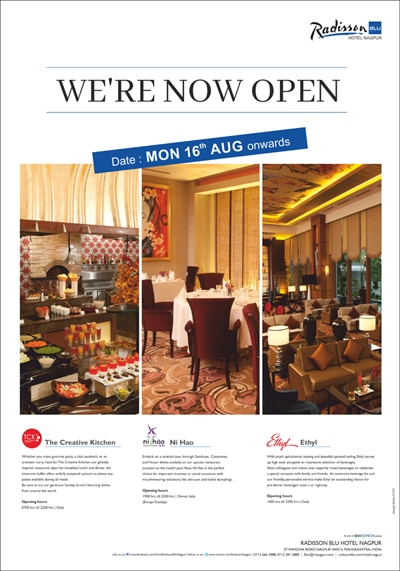 While speaking during the anniversary celebrations, Former Union Minister Vilas Muttemwar said that the first stage of Career Choice is Self Awareness. This involves looking at one's Skills, Values, Interests and Personality and Analyzing where the strengths and weaknesses lie. He claimed that this is important both in choosing the right career and also for success in life.
He spoke about the reality of the masses. He said that many poor people feel that I have not studied or even gone to school, but I wish my child not only attends schooling, but also gets good professional education and get a good job.
However, many parents often overlook the capabilities of the child. They keep on harping on the move that if not this year, next year and so on. He will certainly get the job of an engineer or some other white collared job after his or her education. Vilas Muttemwar added that there are many new career opportunities that were not available in olden times. There are many choices today.
One common worry that ails many parents is that they do not have the finances or funds to get their wards educated in professional courses. Many often strive hard to ensure two square meals.
Vilas Muttemwar then went on to explain the worries of parents after their children complete the Xth and XIIth class. Where is the job? He then spoke of how many new career opportunities in the Hospitality Industry, Aviation etc. However, one after the other the students and parents have many confusions, queries, worries and tensions.
Vilas Muttemwar explained that it is at that time that newspapers like My Career or Career Counseling and Guidance by NGOs like Swayam comes into play. The guidance and information allay many fears and tensions. Both the youth and the parents get the right information.
He praised Vishal Muttemwar for starting the weekly newspaper on information of various new courses, professional and vocational courses, career opportunities etc. he said that collection, assimilation and composing the information in the form in which the youth can understand. He also spoke about how the IQ of students have enhanced compared to olden days. He also claimed that in the cost of three student completing the entire schooling and college, one child is getting admission in the first standard.
Corporator and Leader of Opposition in NMC Vikas Thakre said that he is NMC for the past 15 years, but this is the first time that he is attending a function where an organization is felicitating the students of Nagpur Municipal Corporation Schools. He claimed that today most parents admit their children into private corporate schools.
Vikas Thakre said that he has received many complaints that parents do not get proper response at Corporation Schools. He addressed that if anyone knows of any incident where the student of NMC School is harassed or some injustice is meted out to him or her, he will raise the issue and will fight for the student. He claimed that his support is with every NMC student. He claimed that it is a matter of pride that the students of NMC are also being felicitated on this occasion.
Secretary of Maharashtra Pradesh Congress Committee Umakant Agnihotri said that the people of the society we live in have a limited mind-set and follow the same mould year after year. It has to either BA, B.Com, B.Sc, Engineering or Medical only. However, there are other very lucrative career opportunities too. He was speaking about the job opportunities in hospitality industry or aviation industry.

Founder President of Swayam and Managing Editor of My Career Vishal Muttemwar while addressing the audience said that one year back, they embarked on a journey with a single motive in our mind to create a platform which provides information to students and graduates based on which they can plan their future and career.
He said that they felt that there was a need especially in Nagpur and the whole Vidarbha as students are not exposed and made aware of the different career opportunities available for them.
Through My Career Weekly, they provide guidance for competitive exams, information of Technical Courses and detailed curriculum of all three faculties i.e. Arts, Commerce and Science faculties and the various career options available.
In the past one year, they have covered and done special features on specific career options. Some of them include Plumbing, Welding, Event-Management, Catering, Photography and various such trades which can be taken up by a student. Similarly detailed guidance has been provided to those aspirants who wished to appear in competitive exams such as State Civil Board, banking, Railways, UPSC, MPSC etc.

They had also conducted a live-phone- in programme on All India Radio where in a panel of experts would answer the questions of students and parents about specific career they wish to pursue.
Through their career guidance programmes, they were able to reach-out and connect with thousands of students in High Schools and Junior Colleges. They have strived to improve the quality of their content in the weekly newspaper by inviting feedback from our readers as well as people working in the field of education including Teachers, Principals and Career Counselors.
In the future, they plan to expand their readership base across Maharashtra and intend to soon launch a smart-phone mobile app which will provide a user real-time updates on job alerts, new courses, Government Schemes etc.

Nobility of guests displayed
In what could be mentioned as a rare occurrence, when one girl students could not come to the stage to be felicitated, all the guests came down from the dais and went to where the Divyang girl was seated and felicitated her there.
Another Divyang boy was practically lifted by some volunteers and taken to the stage where he was felicitated. Both these Divyangs have excelled inspite of all their handicaps.

Pics by Shubham Kamble