Independent MLA from Ramtek Ashish Jaiswal joins rebel Shiv Sena camp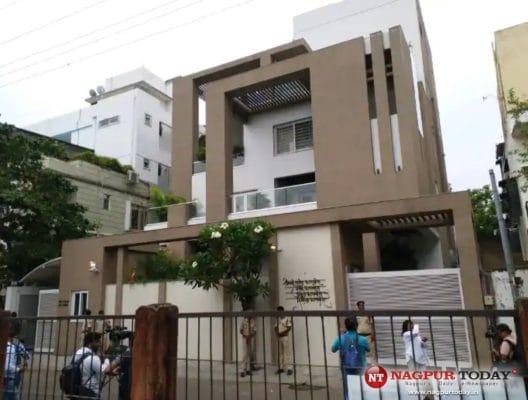 Nagpur: Amid drama in Maha Vikas Aghadi, security at the residence of Devendra Fadnavis, Leader of Opposition in State Assembly and former Chief Minister of Maharashtra, was beefed up on Thursday.
According to police sources, considering the political twist in Maharashtra, with Fadnavis as Leader of Opposition in the State Assembly, precautionary measures are being taken. The revolt by some of the Shiv Sena MLAs has upset the Sena workers who may take some aggressive steps. There is a possibility of violent reaction from some sections of Shiv Sena. Against this backdrop, the security at the residence of Fadnavis was increased. Though Nagpur did not witness any violence from Shiv Sena or alliance partners of MahaVikas Aghadi, police are not ready to take any risk, the sources added.
Meanwhile, according to reports, Independent MLA from Ramtek, Ashish Jaiswal, a former Shiv Sainik, joined the Eknath Shinde-led group in Assam on Thursday morning. Jaiswal had successfully contested on an independent ticket after his constituency went to alliance partner BJP's kitty. Jaiswal said Chief Minister Uddhav Thackeray did not act on 'serious issues' raised by him.
According to MLA Jaiswal, the last thing he discussed with the CM was how some ministers are seeking kickbacks. They wanted money in lieu of fund allocation for projects that were desperately needed for development. But the CM did not discuss the issue further with him, said Jaiswal. This discussion between the two happened a few days before the Rajya Sabha polls.
A few weeks before that, Jaiswal had raised the issue of fund allocation being done without keeping local public representatives in the loop. Jaiswal was being vocal with his unhappiness over the functioning of the government.
The other two issues which swayed Jaiswal to join Shinde's group were 'Hindutva' and 'no access to CM'. This (Maha Vikas Aghadi) was an unnatural alliance. The ideologies were different and none of the MLAs wanted that to happen. But they went ahead anyway for some other reasons, said Jaiswal.