Nagpur : Hot on the heels of Modi's big rally in Nagpur yesterday evening, Mr. Vilas Muttemwar, ex Union Minister, and prominent Congress leader of Nagpur called a press conference attended by all six Vidhan Sabha contestants of his party from Nagpur to talk about the "disparate stands of the PM with those of Nitin Gadkari and Fadnavis on the issue of "Vidarbha".
Without mincing words, he stated that the BJP leaders had contested Lok Sabha elections on the plank of creation of Vidarbha. They had claimed that if they were elected to form the Government they would make Vidarbha happen ASAP.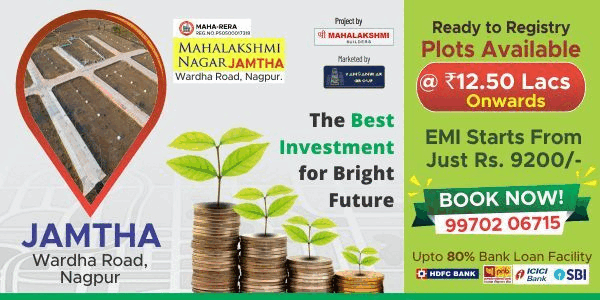 "Where is that promise now? When the PM categorically stated that Maharashtra would not be divided, how could these two gentlemen sitting on the stage with Modi remain silent? Where is their credibility?" Muttemwar asked.
Giving details of the Bhuvaneshwar conclave of the BJP where a resolution was passed supporting formation of smaller states like Uttarakhand, Chatisgarh and Vidarbha he said that while Vajpayee as Prime Minister had moved to create Uttarakhand and Chatisgarh, why did he not clear statehood for Vidarbha too?
" BJP has always boasted that they are the only party that supports statehood for Vidarbha and formation of this state is part of their manifesto. Their local leaders had been active in forming a front with other like minded people and promised to take the matter to the PM some months ago. So how has the PM now publicly ruled out division of Maharashtra? What is the stand of these leaders now?" asked Muttemwar.
Mr. Gadkari also pointed out that not only local BJP leaders, even Mr. Prakash Javdekar who was in Nagpur recently, had endorsed the formation of Vidarbha so why has their thinking changed now.
On the other hand, Mr. Muttemwar affirmed that he and all the six Congress contestants sitting on the stage were committed to the creation of Vidarbha though they were not seeing eye to eye on this issue with their own senior leaders in Delhi whom they were trying to convince.
"Let this Government in Delhi move the proposal for creation of Vidarbha in Parliament, we will persuade our seniors to support it."

When a journalist asked if Congress leaders of Western Maharashtra would support it, Mr. Muttemwar said it was not a state issue and their approval was not needed.
Talking on the other issues raised by Mr. Modi, Mr. Muttemwar mentioned his comments on Mihan. (The PM said BJP will not only create MIHAN but he would inaugurate it too).
"Is MIHAN a building that Modi wants to inaugurate? So many people who comment on this do not even know the full form of MIHAN. It is a multi modal International Passenger and Cargo Hub at Nagpur Airport.MIHAN is a composite project of airport, road terminal, rail terminal, SEZ and various other allied services like housing, health city, international school and many more. It is coming up in stages with many roads and infrastructure already in place. How can any one 'inaugurate' all this by 'cutting a ribbon;?" Asked Mr. Muttemwar.
He said the BJP Government had done the same thing while showing great haste to announce the coming of Metro to Nagpur in Mr. Modi's first visit to Nagpur as PM when so many modalities have yet to be ironed out and the project – mooted by the previous Congress headed Government – is still in its nascent stage.
"They like to take credit, prematurely, for projects begun by us but not announced because they are still in the planning stages" he said.
Mr. Muttemwar also scoffed at the " file or piece of paper " that was supposed to have taken ten years to travel 500 meters. "What is this historic paper? Some one please show it to me?"
Finally, Mr. Muttemwar said that Congress was offering a good mix of people of all religions, castes as well as young and experienced candidates as contestants from Nagpur and they were confident of victory.
"The roads and highways around Nagpur are comparable to any of international standards. Take the road going to Koradi and Saoner; or the road to Butibori, or Amravati road which goes on as national highway to Mumbai – they are all a pleasure to drive on. We have done all this and people are not blind".
The meet was attended by Shri Vikas Thakre, Shri Satish Chaturvedi, Shri Abhijeet Wanjari, Shri Vinod Gudhade Patil and Shri Nitin Raut who are contesting from various constituencies of Nagpur.
Mr. Prakash Ramteke, President of Dalit Panthers also announced the support of his party to Congress at this function.