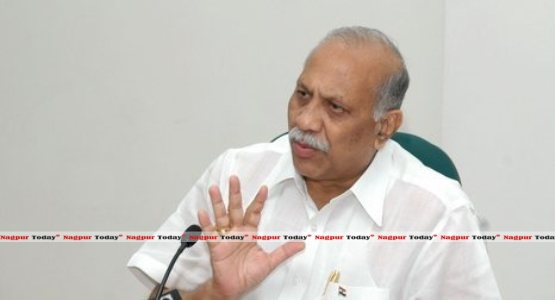 Nagpur News.
Vilas Muttemwar raised a very important issue relating to the implementation of Multi Modal International Passenger and Cargo Hub Airport at Nagpur (MIHAN project) under rule 377 in the Parliament.  He told the Parliament that the government of Maharashtra undertook a prestigious project of re-development of Nagpur airport into a Multi Modal International Passenger and Cargo Hub Airport along with a Multi Product SEZ. There were some impediments in the smooth implementation of this project owing to the reallocation of land between MIHAN and the Gajraj Project of Indian Air Force (IAF) which is contiguous to the MIHAN project. Therefore, after prolonged discussions it was agreed that 278 hectares of land which was in the possession of IAF would be required for the re-development of MIHAN. IAF agreed to handover to Maharashtra Airport Development Company (MADC) in exchange of equal amount of land to be given by MADC at one place in the vicinity of Gajraj project. MADC also agreed to provide additional 122 hectares of land at the same place in addition to 278 hectares of land to IAF.
A Memorandum of Understanding (MoU) in this regard was finalized between the IAF, MADC and Airports Authority of India in 2009. The 278 hectares of land is falling within the MIHAN project area – 101 hectares of land outside the boundary and 117 hectares of land within the boundary of the existing airport. The land is required immediately for the proper development and expeditious completion of the airport.
All related formalities for the transfer of the land between MADC, IAF and Airports Authority of India having been completed long back but unfortunately the transfer of land has not been executed in accordance with the MoU which is hampering the implementation of this prestigious project. Muttemwar said that he is therefore, strongly urging upon the Government that necessary steps be taken immediately to transfer 278 hectares of land by IAF to MADC so that the work on this project is not delayed further.