Nagpur: One of the most awaited programmes of Nagpur Municipal Corporation is the NMC's Annual Cultural Event "Nagpur Mahotsav".  "Nagpur Mahotsav" is said to be a very grand affair with many celebrities and veterans from the film industry making their presence to enthrall the audience at the event
The 'Nagpur Mahotsav' which is organized by NMC is going to be inaugurated by Union Surface Transport Minister Nitin Gadkari on January 22, 2015.
The Nagpur Mahotsav programme will be Chaired by the Mayor of Nagpur City Praveen Datke. Guest of honour includes Minister of State for Chemical and Fertilizer Hansraj Ahir and Rajya Sabha Member Vijay Darda.
Chief Minister of Maharashtra Devendra Fadnavis is said to be present for the concluding day function on January 26, 2015.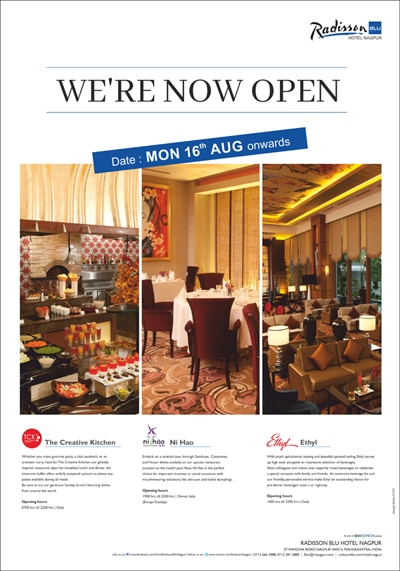 Programme Highlights
 On January 22, 2015: Inauguration of 'Nagpur Mahotsav' with Veteran singer Asha Bhonsle rendering a musical performance.
 On January 23, 2015: Nagpur City Stars to present their talents.
 On January 24, 2015: 'Fusion' by Ravi Chati, Rakesh Chaurasia, Nitin Shankar, Sangeet Haldipur, Sheldon and group.
 On January 25, 2015: 'Kavi Sammelan'. Hari Om Pawar, Pradeep Chubey, Sunil Jogi, Raja Dharmadhikari, Popular Mirati and Rashmi Kiran will be presenting their poems.
 On January 26, 2015: 'Jai Ho', a Live in Concert by Sukhwinder Singh followed by concluding programme. This programme is said to be from 5 pm to 10 pm.
The details of the Nagpur Mahotsav programme and the schedule was informed to the media in a press meet held on January 17, 2015. Those present included NMC's Standing Committee Chairman Balya Borker, Sandeep Joshi, Chairperson of Education Committee Chetna Tang, Sports and Chairman of Cultural Activities Committee Harish Dinkodwar and others.