New Year celebrations partially shadowed by unhealthy events
The colourful December 31 celebrations, largely peaceful and decent, were partially shadowed by a fatal accident that left two people dead, the arrest of several drunkards and sporadic incidents of brawls.
The excellent security arrangements by Nagpur police effectively curbed the criminal elements from raising their ugly heads and avoided bloodshed, robbing, molestation and other crimes. However, for around 400 drunkard vehicle drivers/riders, the "high-spirit" sent them to police custody for cooling their heels and emptying pockets for paying penalties or "pleasing" the police.
The different police stations namely Ajni, Imambada, Sitabuldi, Pratap Nagar, Sadar, Jaripatka, Kalamna, Nandanvan, Yashodhara Nagar etc reported small-big accidents and thus the owners of vehicles are spending their New Year in various hospitals with minor/major injuries.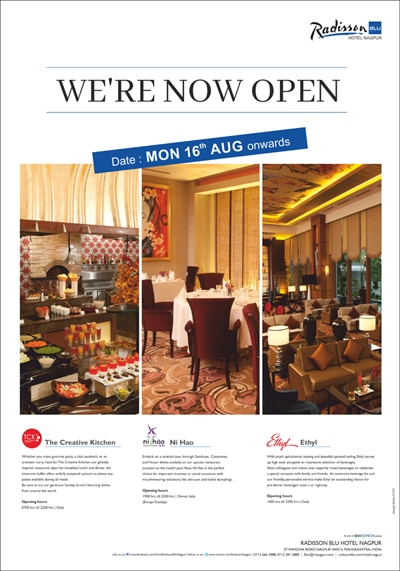 POLICE THRASHING AND BRAWLS:
The several boozers, who indulged in heated arguments with police, received a good thrashing and also police custody. The areas under Pratap Nagar witnessed ruckus by some youths under the influence. Some nearby residents watched helplessly the wild dancing on the streets and irritating womenfolk even at 6 in the morning. The newspaper hawkers bore the brunt as the youths snatched many newspapers from them. The youth were enjoying liquor on the streets also but there are no reports of any police complaint.
ATTACK ON COPS:
According to sources, some policemen attached to Jaripatka Police Station were attacked by some youths. The police received complaints that the DJ was sounding harsh in Kushi Nagar, Lane No. 3. When police constable Manoj Devrao Neware and his colleagues reached the spot for stopping the DJ party, some youths, instead of following the directives of the policemen, resorted to abusing them and even attacked the cops. The youths were identified Manoj Bansod, Vicky Suresh Khare, Sachin Sambhaji Todsam out of which Vicky and Sachin were arrested.
FATAL ACCIDENT:
According to police,  two people were killed when the motorcycle they were riding was hit by a speeding and carelessly driven car in the early hours of Wednesday (January 1) in Civil Lines.
The victims Dashrath Sevakram Jangde (45), and Murlidhar Tarachand Raghwani were proceeding towards Ladies Club on their Hero Honda Passion motorcycle (MH-31/B Y 9450). A speeding and recklessly driven Maruti Swift Desire car (MH-31/C S 2160) rammed their motorcycle at about 0215. Both Jangde and Raghwani were injured seriously and died on the spot. The car driver Chirag Sanjay Bhoot was arrested by Sitabuldi police.