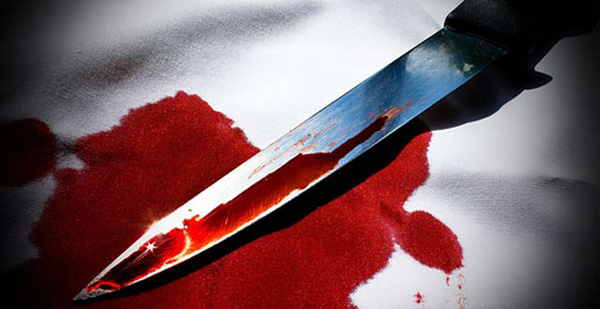 Nagpur: Close on the heels of sensational kidnapping and murder of transporter Bobby Sardar and Crime Branch cracking the case with arrest of four accused, three more murders within 24 hours jolted the city to the core.
A notorious goon and alleged police informer was done to death brutally by a gang of five rivals at Golibar Square in Tehsil police area on Sunday night. The five accused, Roshan Chichghare (22), Ankush Chichghare (25), Sachin Chichghare, Nitin alias Machhi and and Rahul, all residents of Pachpaoli area, held a grudge against the deceased Ankit alias Ammu Raju Dhakate (21), a resident of same. The accused sensed that Ankit held a clout in the area and also suspected him to be a police informer. To settle score with Ankit, the five accused on Sunday around 8.30 pm accosted him near Golibar Square and attacked him with wooden raft and sharp-weapons and fled the spot. A profusely bleeding Ankit was rushed to the hospital where doctors declared him brought dead.
The murder was fallout of old rivalry. Ankit had attacked the accused Ankush last month during a quarrel.
Tehsil API Gaekwad, based on a complaint, booked the accused under Sections 302 and 34 of IPC and mounted a hunt to nab them.
In another incident, a juvenile murdered his friend when he refused to share food with him. The murder took place near Telephone Exchange Square in Lakadganj Police Station area in the wee hours of Sunday. The deceased was identified as Shubham Bhimrao Wasnik (22), a resident of Sweeper Colony.
According to police, the deceased Shubham and Sanjay (name changed) were close friends. Shubham took Sanjay to his place on Friday at 11 pm where Shubham had dinner. Sanjay was furious as Shubham did not offer him food. He then returned to his home and decided to teach a bloody lesson to Shubham for the insult. He met Shubham on Saturday late night and took him at an isolated place near Telephone Exchange Square where he stabbed Shubham on his stomach with a sharp weapon. As Shubham collapsed, the juvenile accused fled the spot. Shubham died on the spot due to bleeding profusely.
Lakadganj Police registered the case under Section 302 of IPC and detained the juvenile accused. He was later sent to correction home.
In the third incident, unidentified person stabbed to death a youth in Bhandewadi Pardi area of Kalamna Police Station.
According to police, the accused attacked Chandan alias Kalu Rajkumar Sharma (22) at his house situated at Plot No. 4, Grihlaxmi Nagar with a knife in the wee hours of Sunday. Chandan suffered deep injuries on his neck, head and stomach. As he was alone at his house, neighbours noticed his body lying in pool of blood on Sunday morning. On being informed, a team of Kalamna police reached the spot. After preliminary probe, cops sent the body to Mayo Hospital for autopsy.
A case under Section 302 has been registered and cops are searching the accused.