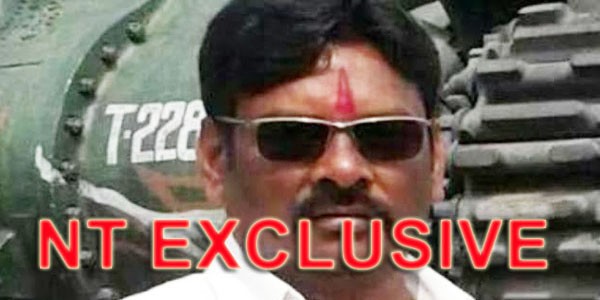 Nagpur: It seems the officialdom is playing a foul play by misusing the paper and ink blatantly when it comes to chargesheeting the high-profile Yadav clan – Munna Yadav and Mangal Yadav – in a case of bloody fighting during Diwali last year. The officials, it seems, acting on their own bereft of any political interference, according to sources.
Sources informed that a chargesheet has already been filed by police in court few days back against Chairman of Maharashtra State Construction Workers' Welfare Board Omprakash alias Munna Yadav, and six of his family, before a court. The police also simultaneously filed another chargesheet against Munna Yadav's arch rival Mangal Yadav and six others, before the same court.
What is shocking and beyond understanding of common people is the fact that the chargesheets 'conveniently' dropped the earlier charges of attempt to murder under Section 307 of the IPC against Munna Yadav and others. The Section 307, which denies bail to the accused, was changed to bailable Section 326 of the IPC in the chargesheet filed by cops among other sections for rioting and voluntarily causing grievous hurt, against Munna Yadav and his other accomplices, sources said.
Similarly, according to sources, the chargesheet filed against the rival clan — Mangal Yadav and others – dropped the Section 307 of the IPC and in its place Section 324 of the IPC was inserted.
According to sources, the cops took the "cover" of medical reports to drop the stringent sections of attempt to murder and subsequently changed to Sections 326 and 324 of the IPC against the Yadav clan. The medical reports from government hospital reportedly claimed that the injuries caused during the clash could not have caused death in normal course. Sources further informed that the serious charges of attempt to murder were dropped from the chargesheet following suggestions of police department legal officers. The medico-legal experts had also opined that the clash had taken place on a trivial issue of bursting crackers, following which two groups had locked horns on sudden provocation.
Munna Yadav's sons, Karan and Arjun, had earlier surrendered before Dhantoli police while their mother Laxmi and another aide has been extended relief by the High Court.