Nagpur: Heavy rains in Mumbai throughout Tuesday resulted into to abundant water logging at the airport, leading all the flights reaching Mumbai airport to be diverted to Nagpur on Tuesday. Air India sources informed that there were no chances of any flight taking off from Nagpur till 1 pm on Wednesday.
Many passengers from across the country, including large number of women and children remained stranded at Dr Baba Saheb Ambedkar International Airport in Nagpur. As many as 22 members from Zimbabwe's under-19 team were also among the passengers stuck at the airport here, reports Nagpur Today correspondent Ravikant Kamble.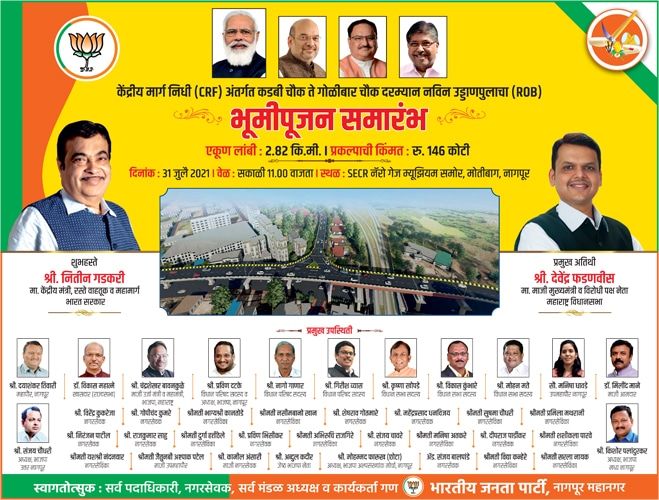 Many flights scheduled to take off from Mumbai airport were either cancelled or diverted back to Nagpur.
As many as three flights from Nagpur which departed for Mumbai were sent back mid-air to Nagpur. The Air India flight AI630 which took off from Nagpur at 9.20 pm Tuesday night landed back at 11.20 pm. Hordes of passengers who boarded this flight remained stranded at Nagpur airport.
The passengers complained of ignorant attitude of senior airport officials who did not pay any heed to opend the locked bathrooms at airport. It has been alleged that the senior officials had even used rough language and asked few passengers, who inquired about the facilities, to sleep on the pathways.
As the three flights returned here, the local passengers moved back to their homes while those from Mumbai and other places were still stuck at the airport. Hordes of women, children and senior citizens faced a harrowing experience spending night at Nagpur airport.
Official spokesperson from Air India informed that their airlines tried to accommodate passengers in nearby hotels but they could not get the availability of rooms as few private airlines had already booked the same.
22 players in 4 rooms!

The under-19 players from Zimbabwe who reached here also had to face harsh experience. Due to non-availabilty of accommodation all these 22 players who visited here to take play the match had to stay put in 4 rooms.