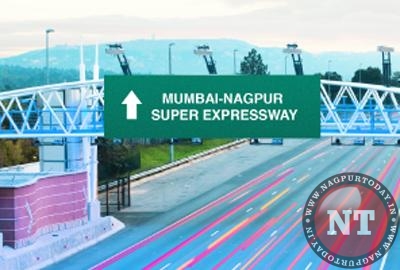 Maharashtra cabinet on Tuesday gave its approval for the Concession Agreement (CA) for the Rs 46,000 crore Mumbai Nagpur Super Communication Expressway (Samruddhi Corridor). This will pave way for the state-run Maharashtra State Road Development Corporation (MSRDC), which is a nodal agency for the project, to achieve financial closure by June end.
CA is an important framework which addresses the issues including mitigation and unbundling of risks, allocation of risks and rewards and symmetry of obligations between the principal parties. This is an agreement which is signed between state government and MSRDC. CA will help the state government to meet the gap between MSRDC's loan repayment installment and toll revenue actually realised.
MSRDC Vice Chairman and Managing Director Radheshyam Mopalwar told DNA,"With cabinet approval of the draft of concession agreement, which was vetted by the SBI Caps with inputs from the consortium of prospective lenders, the process of financial closure will be expedited. We expect the financial closure before the end of June."
He informed that MSRDC will need a loan of Rs 28,000 crore for the expressway. Of which, MSRDC has received in principle approval for Rs 14,700 crore from Punjab National Bank, HUDCO, Canara Bank, Dena Bank, Bank of Maharashtra, Corporation Bank, Bank of India, Indian Bank, Andhra Bank and Union Bank of India. In addition to this, MSRDC is already in dialogue for the balance loan of Rs 13,300 crore from State Bank of India, LIC, IIFCL. Yes Bank, Central Bank of India, IDBI Bank, Axis Bank and ICICI Bank.
MSRDC will need 8,603 hectare of land of which 7,000 hectare is in its possession for the 701 km Mumbai Nagpur Super Communication Expressway. The acquisition process of remaining land is underway. The project will connect 26 talukas and 392 villages. Besides, the project will be bringing closer over 14 major tourist destinations. About 17 industry based township will be developed along the expressway.
Further, MSRDC will open on May 31 the 18 financial bids received for the expressway and it expects that the actual construction will begin by September.