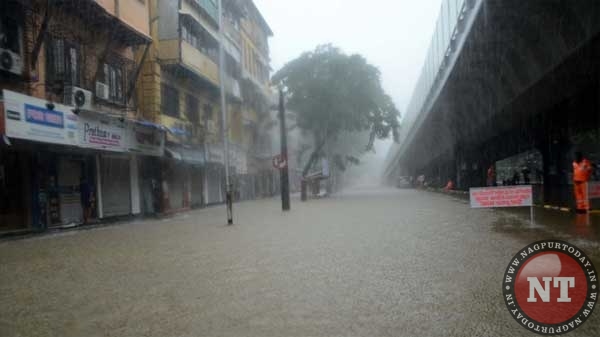 Mumbai is likely to face the highest tide of the season at 4.97 metres on Sunday at 1.49 pm. It is likely to be coupled with heavy rains, raising fears of waterlogging and flooding in low-lying parts of the city.
In view of the forecast, the Brihanmumbai Municipal Corporation has put its officials on alert. The BMC closes the flood gates to prevent seawater from entering the city during high tides. However, rainwater also gets stuck as it has no way of getting out adding to the problems of waterlogging.
As per a report in the DNA, the BMC has for the first time identified seven days when there will be neap tides when the disaster management team will be put on high alert. The seven neap tide days are June 7, July 7, August 19 and 20, September 17, 18 and 19.
Neap tide days are when the difference between the high tide and low tide is very less and the Arabian Sea's water level is above the city's storm water drains. This rain water does not flush out in to the sea, thereby flooding the city.
As per the BMC's report on August 29 deluge last year, the neap tide was the only reason for the severe flooding, which halted the city for almost two days, claimed 14 lives and another 12 were missing. The rain water receded only the next morning. On these seven days, BMC's disaster management has informed all agencies like traffic police, fire brigade, BEST, etc, to be on high alert.