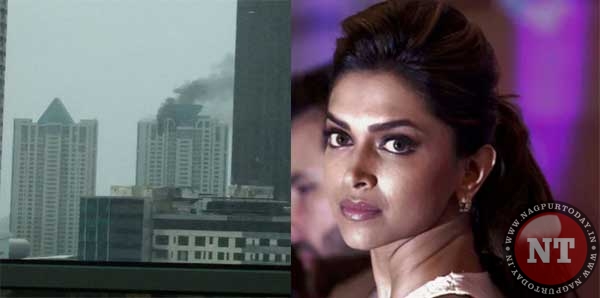 Panic grew among the fans of B-town actress Deepika Padukone as a high rise building housing her apartment in Worli suddenly caught fire on Wednesday afternoon. Fire emerged from the top floor of Beaumode Towers – home to Deepika who was reportedly out for the shoot at the time of incident.
The fire apparently broke out at around 2 pm in the afternoon at the 33rd floor of the building. Adequate number of fire fighters and police were immediately dispatched to the location to tend to it.
Mumbai Police also tweeted the same on their handle as they said, "Our staff & Fire Brigade is on the spot for assistance. They are trying their best to douse the fire and provide necessary help to people there."
A spokesperson had reportedly clarified that Deepika was out on a shoot. The cause of the fire remains unknown.