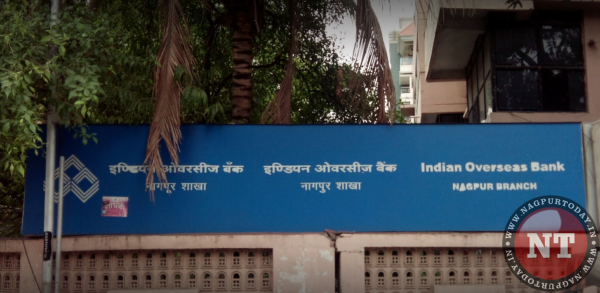 Nagpur: In a major action, the Economic Offences Wing and Imambada police have arrested 11 more persons in the multi-crore Indian Overseas Bank vehicle loan scam. The accused had procured vehicle loans worth Rs 1.73 from Hanuman Nagar Branch of Indian Overseas Bank with the help of forged documents including quotations from bogus car dealers, invoice, income certificates (salary slips, income tax returns etc) and other bogus documents. The accused procured loans for vehicle purchase but used the money for their personal interests.
Three officials of the bank have also been arrested in this connection for conniving with the accused and advancing loans to the accused in violation of banking norms.
Total 62 accused were involved in the scam to the tune of crores out of which 48 accused have been arrested so far.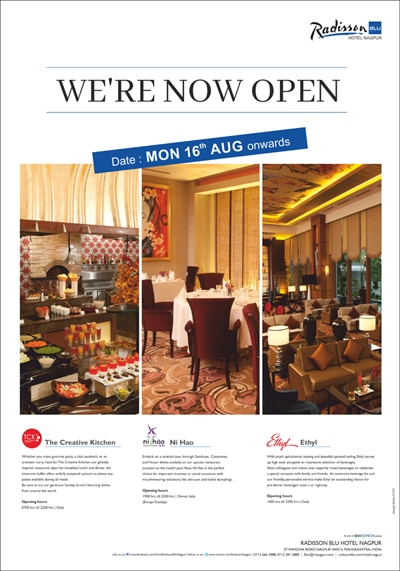 The 11 more accused arrested include Mohd Javed Sheikh Mohd Abdul Sheikh (33), Bhushan Nandkishore Charde (33), Raj/Rajesh Shyamlal Aade (28), Vivek Sharad Divan (47), Anis Khan Mehboob Khan Pathan (38), Mujib Wahid Khan (30), Shahid Ahmed Khan Jamil Ahmed Khan (32), Swapnil Vishnu Bhujade (32), Ramesh Ravindra Pillai alias Rajesh Prabhakar Nair (41), Mohd Abdul Juber Mohd Abdul Rashid (30) and Gopal Ramprasad Agrawal (43).
The bank officials already include the then Senior Manager Suresh Ganpatrao Bhandarkar (60), Assistant Manager Gopichand Pilaji Khandekar (60), and Assistant Manager Pranali Charandas Bagle (31). All the accused have been booked under sections 120 B (criminal conspiracy), 406 (criminal breach of trust), 409 (Criminal breach of trust by public servant, banker, merchant or agent), 420 (cheating), 465 (forgery) and other relevant sections of the Indian Penal Code and the Prevention of Corruption Act. The accused bank officials colluded with the accused by sanctioning loans illegally and misusing their positions of authority to disburse credit in the garb of loan in flagrant violation of laid down guidelines.
Out of the said accused, Shahid Khan and Bhushan Charde had opened bogus bank accounts in the name of M/s Central Providence Motors and M/s Star Motors respectively. Similarly, accused Shahid Khan and Ramesh Pillai had also opened accounts in the name of M/s Thaparsons Motors in various banks. In a well planned conspiracy, all the accused stood guarantors to each other and in connivance with the bank officials procured vehicle loans to the tune of Rs 1.73 crore but spent the money for other personal purpose.
The accused forged seals, stamps and other documents of Railways, different banks, Nagpur University, car dealers and other departments and duped the Indian Overseas Bank. The accused Ramesh Pillai took the loan in the fictitious name of Rajesh Nair. Moreover, the accused Anis Khan Pathan and Ramesh Pillai alias Rajesh Nair posed as Railway employees and submitted bogus identity cards of Railways with forged seal and documents.
The Indian Overseas Bank, till to date, recovered Rs 2.31 lakh from the 11 accused towards vehicle loans.
A total of 62 accused had cheated the bank including 25 loan seekers and 25 guarantors with the help of forged documents and in connivance with loan agent, bank officials to the tune of Rs 2.27 crore. The loan agents namely Mukesh Jadhav and Dhananjay Surkar played major role in the loan scam. The agents 'misguided' all the accused by stating that there is 'setting' between the car dealers and the bank officials. The accused would not be in any trouble even if the vehicles are not purchased and instalments not paid, the accused loan agents said and in turn took Rs 2.95 lakh from the accused.
Interestingly, the other arrested 50 accused are either husbands-wives or near relatives. The accused arrested or wanted include Sanjay Vijay Nene and Pratibha Nene, Shafi Salauddin Sheikh and Shabnam Sheikh, Satish Prabhakar Vitonde and Rekha Satish Vitonde, Chetan Suresh Bamnote and Sujata Bamnote, Parikshit Narayan Meshram and Sujata Meshram, Ajay Bajrangprasad Dubey and Sachin Dubey, Pradeep Vitthal Bhivapurkar and Sarita Pradeep Bhivapurkar, Raju Chinchkhede and Manjusha Chinchkhede, Uttam Sahani Ragase and Ratnamala Uttam Ragase, Pawan Padmakar Gaekwad and Awanti Pawan Gaekwad, Anil Sitaram Gupta and Swati Anil Gupta, Hemant Sitaram Gupta and Rekha Hemant Gupta, Ashish Narayan Meshram and Parikshit Narayan Meshram, Sachin Deepak Mahanaik and Deepak Mahanaik, Rishikesh Vikas Kanitkar and Shilpa Vikas Kanitkar, Sohanlal Kaluram Shahu and Mamata Sohanlal Shahu, Prakash Shyamrao Ashtankar and Kavita Prakash Ashtankar, Abhay Madhukarsingh Savner and Leelabai Madhukarsingh Savner, Manoj Vasudev Kakde and Amruta Manoj Kakde, Tukaram Namdeo Varkhede and Sangita Tukaram Varkhede. Chargesheet against these accused is being submitted in court.
On the other hand, Manoj Shripad Pimplapure and Vandana Shripad Pimplapure, Deepak Shriram Chachere and Shriram Natthuji Chachere, Jiten Ramesh Bahule and Rupali Ramesh Bahule, Aman Bishnuram Shrivastav and Rajesh Bishnuram Shrivastav and Shantanu Brijmohan Sharma and Brijmohan Murlidhar Sharma have been made accused as they had submitted loan applications for purchase of different cars despite knowing they were submitting forged documents.
Out of 62 accused, 48 accused have been arrested in the multi-crore loan scam. 10 accused have deposited the loan amounts in the bank and closed their accounts.
A 8351-page chargesheet against 48 accused has been submitted in the court of First Class Magistrate, Court No. 6, Nagpur. Cops are searching the absconding accused.
The investigation is being carried out by API (EOW) Amar Kalange under the guidance of Commissioner of Police, Joint Commissioner of Police, and DCP, Economic Offences Wing.