Sunil Kedar out of the fray
Kedar and Mulak to vie for Ramtek Constituency in next polls
Tate, Kambhale and Yadav side-lined by state committee

Nagpur: One of the specialties of the leaders of Congress party is that whenever they are in some serious problem in their political career or whenever a new comer is preferred over them, all those established or veteran leaders who otherwise never see eye to eye on any aspect, suddenly become united and become active in side-lining the new comer. They also go on to start challenging everyone as if they are enemies. A universal truth is that other political parties are not needed to defeat the Congress Party candidates, infighting in the Congress party alone causes them to get defeated.  A similar scenario is witnessed in the district these days.
Sunil Kedar is not trustworthy in Congress party
In the same lines of Nationalist Congress Party (NCP) who had chosen Anil Deshmukh (a veteran leader) to as city president of Nagpur and Ramesh Bang (another veteran leader) as District President of Nagpur District, Rajendra Mulak and Sunil Kedar too are vying for the post of Congress District President of Nagpur District (rural). Rajendra Mulak and Sunil Kedar had proposed the names of their loyalist for the post of Congress District President. If these loyalists are not preferred, they proposed to get chosen themselves.
The area of work or jurisdiction of District President (Rural) includes Ramtek Assembly Constituency as well. The present representative of Ramtek Lok Sabha Constituency is AICC heavyweight leader Mukul Wasnik. It is also a bitter truth that whatever Mukul Wasnik wants only happens in Ramtek. Wasnik and Sunil Kedar do not enjoy a very cordial relationship these days. Sources claimed that Wasnik does not trust Sunil Kedar on any subject. Sources claimed that by supporting Sunil Kedar, Wasnik will not put his political career at risk. Similarly, Sunil Kedar is also not in good books of present State President of Congress Party Ashok Chauhan.
In such circumstances, in order to remove Sunil Kedar out of the fray, Ashok Chauhan and Mukul Wasnik have become united in this idea. After deliberations and discussions between Ashok Chauhan and Mukul Wasnik, sources claimed that it was decided Sunil Kedar and his loyalist Prafulla Gudadhe Patil have been made as office-bearers of State Committee by Ashok Chauhan. A senior leader of Congress Party from the city on condition of anonymity said that these posts are dummy posts and have no worth.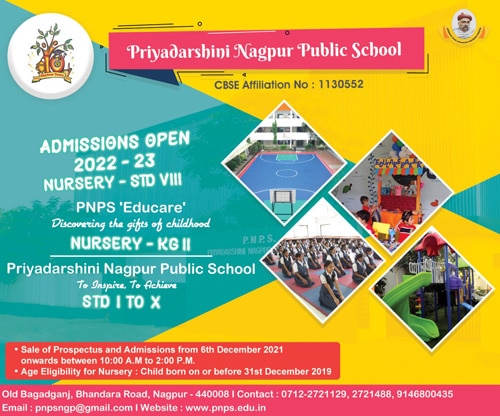 Now that their contestants vying for the Ramtek Constituency have been removed from the fray, it has paved way for Rajendra Mulak to become the next District President (Rural) of Ramtek Lok Sabha Constituency. This is one reason why Rajendra Mulak was not elected as office-bearer of the State Committee.
One of the plus points that is working in favour of Rajendra Mulak is that he is soft spoken, is a good listener and takes political decision after serious thinking and after taking advice of veteran leaders. On the other hand, Sunil Kedar does not entertain any party workers nor does he motivate them. He does nothing to up-lift them. He is also said to be strong-headed said sources. This attitude and behaviour does not go well with party-leadership nor of one's own political career.
Two possible contestants from Congress party for Ramtek Constituency
Presently Sunil Kedar is the only MLA from Nagpur and till last December, Rajendra Mulak was an MLC from Ramtek. Because of their rural political rivalry (Ramtek Lok Sabha Constituency), Rajendra Mulak could not enjoy a second term, on the other hand, because of the blessings of BJP leaders, Sunil Kedar won at the last moment.
Sources claimed that the number of voters is on the decline with every election. Sunil Kedar does not seem to be having enough strength to fight next Assembly elections. On the other hand, Rajendra Mulak too needs a clear constituency to contest the next polls.
Both the contestants need to establish and rise in political career in the rural area of Ramtek Lok Sabha Constituency. Therefore both are vying for the Ramtek Constituency where no established leader exists of date. The past leader Subodh Mohite (who had contested twice on Congress Ticket and had lost) has since moved to his home constituency of Katol. Time alone will reveal if Rajendra Mulak will contest of Sunil Kedar.
State Committee ignores rural youth workers
Katol based Pratap Tate has been actively working for the Congress party right from his college days. One person whom even the Guardian Minister is afraid of is ZP Member Gyaneshwar Kambhale, the one hardcore youth worker or activists from Ramtek Constituency Gajju Yadav and Former President of Kamptee Nagar Parishad Sakoor Nagani were ignored by the State Committee of Congress party.
Instead of them, a Youth has been fielded who can't even win a ZP election or Corporation polls. Just as the Hindi adage goes, "Jiski Lathi, Uski Bhains" (meaning one who owns power owns everything) seems to be right in Congress party.
– By Rajeev Ranjan Kushwaha