Mukesh Ambani to fund Rs 1000 cr for Aamir Khan's Mahabharata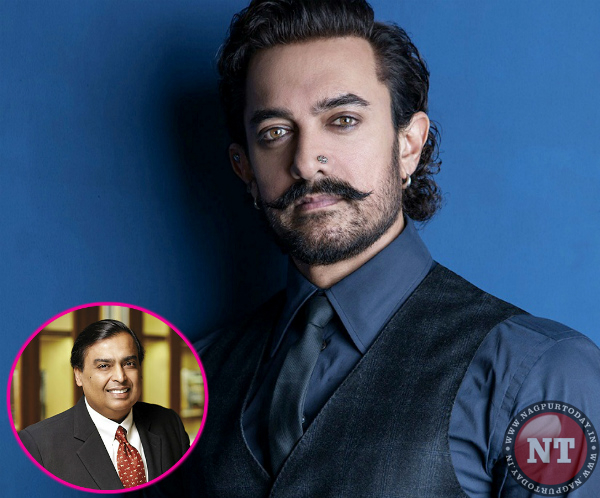 Aamir Khan might be busy shooting for Thugs of Hindostan, but looks like the work on his most ambitious project till date – Mahabharata is continuing in the background. Aamir is keen to make a film on this epic story, however he did not want to make it just for the sake of it.
Apparently, he wants to make Mahabharata into India's best film till date. He wants to make it into a franchise that is made on a grand scale like Hollywood series like The Lord of the Rings or Game of Thrones. But for making such an extravagant, visual treat that people across the world will see, Aamir wanted a huge budget and looks like he has finally got it!
According to a report, Indian business tycoon Mukesh Ambani is ready to bankroll the movie and will give a Rs 1000 crore budget to Aamir Khan to make Mahabharata. Though there is no clarity if the businessman will start a new production house for this movie or produce it through his existing media entities like Jio or Vicacom 18, the report confirms his interest in Aamir Khan's Mahabharata. Obviously, there is still time for the film to take off and a lot of details will have to be figured out, but this will surely be a massive deal, if it happens. (ALSO READ – Aamir Khan would love to play Krishna if S.S. Rajamouli makes Mahabharata)
And Mukesh Ambani has nothing to worry too! Aamir Khan is a really smart producer and a marketing wizard. All his recent movies have been blokbusters that have broken records left, right and centre across the world. So if he makes a film like Mahabharata, we are sure he will conquer the world box office and give a huge return. For those of you who don't know, SS Rajamouli had expressed his interest of making Mahabharata with Aamir Khan, Mohanlal and Rajinikanth. However, with Mohanlal planning his own version of the epic and with SS Rajamouli dropping his plans to make the movie, looks like the new cast and director might be announced soon