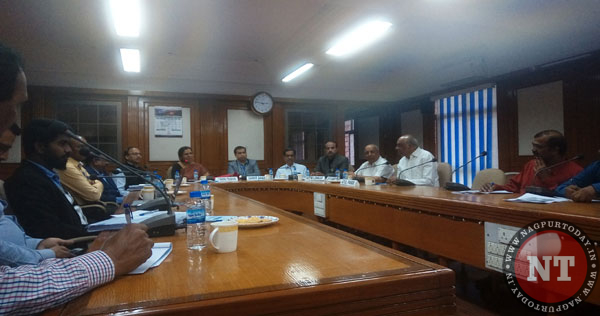 Nagpur: "MSMEs are backbone of the Indian economy. They face many problems including easy and timely access to credit, cash flows and markets. MSME Support and Outreach programme aims to strengthen MSME ecosystem by leveraging technology, connecting data points to address such problems through appropriate policy intervention and through a targeted approach in 100 MSME clusters famous for their products." said Joint Secretary, V Radha, Nagpur In-charge of Industries Department, Government of India, here on Wednesday.
Radha was addressing the press conference organized on MSME Support and Outreach at Udyam Sabhagruh, Udyog Bhavan, Civil Lines.
"Nagpur is one of the 80 districts which are selected for 100-day programme to focus on access to credit, social security benefits for MSME employees, training and access to market place & for exports," she added and also explained the importance of 59 minute loan portal to enable easy access to credit for MSMEs.
Atul Pande, President, VIA, Capt C M Randhir, President VIA and Shegaonkar, Secretary – MIA and Nitin Lonkar, President – BMA and representatives from Bank of India were prominently present on this occasion.