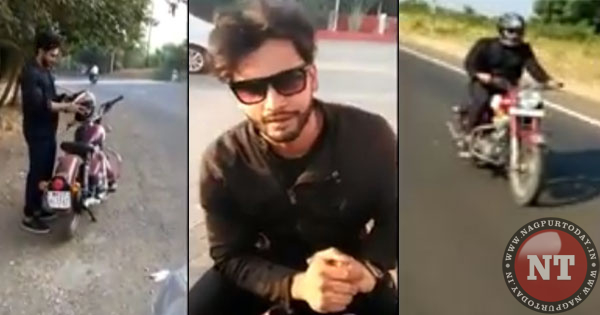 Nagpur: Rohit Khandelwal, a model, actor, television personality and the first ever Asian to be crowned Mister World in 2016, travelled all the way to Nagpur from Amravati, a distance of 150 km, on his Royal Enfield bike. Rohit had gone to Amravati for a show.
In an exclusive talk with Nagpur Today, Rohit said, "My journey was fantastic. I pondered to cover the journey on a bike and enjoy the nature, the beautiful roads between Amravati and Nagpur. We more live when we enjoy the bike journey rather than travelling in a car," the model, actor, television personality and Mister World stated with exuberance on his face.
Rohit said hy favourite bike is Royal Enfield, a mustard colour Continental GT. He also shared some tips and tricks to get the body like him. "Diet is the most important thing to follow to get a great physic."
He also threw light on his future plans. "Will do more films rather than doing any TV commercials and series".