Nagpur: Vijay Darda, CMD of Lokmat group of newspapers, and Rajya Sabha M.P. from Nagpur has been a man known for his people' skills. Whether it is Advertising Agencies, or industrialists or politicians – he can woo them all assiduously. That is how he probably made the transition from being a Media Baron to becoming an M.P.
But unlike his younger brother Rajendra, he chose not the path of electoral politics with all its chaos and uncertainties but the safer transit of Rajya Sabha to get into Parliament.
One Nagpur M.P. going to visit another, even if belonging to another party, should not be news therefore. Yes, Vijay 'babu' is seen in this photograph dropping in to visit Nitin 'bhau' and the two hugging each other most affectionately. It was Union Minister, Nitin Gadkari's, 59th birthday after all and all roads in Nagpur led to Mahal that day. To greet the new 'King' of Nagpur! Who doesn't want to be in favour with him these days, specially since he has been anointed the 'most effective Minister' of the Modi cabinet by all 'pundits'.
But wait a minute! Nitin Gadkari's birthday was on May 27th and this visit happened a good two days after that… so what was the occasion? Maybe it was Vijay coming by to offer belated wishes because he was not in Nagpur on the D day? Quite possible. It probably had nothing at all to do with the fact that Vijay Darda's patron party, the Congress, did not nominate him again for Rajya Sabha but decided to go in for Chidambaram instead. Now to be replaced by a man of the stature of Chidambaram, the wizard Economist, former Finance Minister of India, could be a big compliment – if you view it from a generous point of view, overlooking your own loss. We are sure Vijay Darda is a large hearted man who holds no rancor against the Congress or Chidambaram but he is also a wily politician. And they say that having been a Member of (Indian) Parliament once, you cannot keep away. As Kushwant Singh, the dapper and debonair journalist had experienced when he had had a term as Congress nominated M.P. of Rajya Sabha and then was replaced.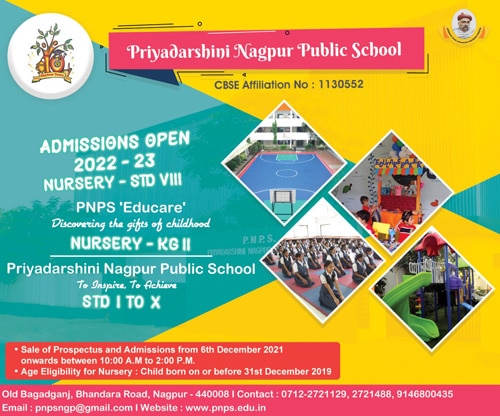 "This is the most elite club of India – socially, politically status wise, you cannot go any higher than that in our country. I will definitely miss being in Parliament!" He had said very frankly.
Is Vijay babu feeling the same loss? Isn't there even a remote possibility that his visit to Gadkari could lead to other happenings – like the ruling B.J.P. favouring him for a Rajya Sabha seat? But this scenario is also out, since BJP's list of Rajya Sabha candidates is out already. There is still that possibility though that Vijay contests as an idependent with the tacit blessings of Gadkari?
Why not? It could be a win- win situation all round. Darda does control a very large and extensive Media empire of Maharashtra and in a vibrant Democracy like India some elections are always round the corner. It does not hurt to have a power ally like Lokmat with you!
But if Vijay Darda does make the transition from Congress to BJP – wonder how Lokmat readers will react? Will it be palatable to them to have their beloved irascible and outspoken newspaper suddenly turning into….a Tarun Bharat?!
But such strange things HAVE happened before too haven't they? Haven't we seen a local English daily suddenly change its tune when its Owner did? And lost a lot of credibility in the process some would say! But with Maharashtra Times, Loksatta and Sakal Nagpur editions breathing down its neck and giving hot competition Lokmat and its Managing Editor have to be cautious: you cannot turn saffron without paying daily homage to the Saffron Satraps, also based in Mahal.
There is another path Vijay Darda and Lokmat could tread though. The Vidarbha movement got a rude jolt some days ago when Gadkari scoffed at it on National TV saying "you cannot mobilize even 400 people in the name of separate Vidarbha!"
The fact is that any observor can see that the demand for Vidarbha is genuine and Vidarbhites are getting convinced of it as their hardships increase. What it lacks is comprehensive media support which Lokmat is ideally situated to offer. If the Lokmat group throws its weight with the Vidarbha movement, it would be unstoppable. THIS is a low lying cherry that if picked now could lead to great gains and positions much higher than being a Rajya Sabha M.P.
That, would indeed by a win-win situation : for Vijay Darda and Vidarbha!!
… Sunita Mudaliar ( Associate Editor)