The six accused which included three men and three women had moved a bail application in the MPID case recently.
Nagpur: After a marathon dictation of statement for over 4 hours (starting at 11 am to after 3:40 pm) of ruling over the bail application moved by Prashant Wasankar and his associates, the learned judge, Justice Suryawanshi rejected the bail application on January 19, 2015. However the applications of only Kardale and Khapare's discharge application were accepted. The ruling said that cases against all the other remaining accused will continue.
Advocate Prakash Naidu and Advocate Shyam Dewani had argued for the accused while Public Prosecute Pande represented the State. PI Dane of Economic Offenses Wing of Crime Branch had presented all the supporting documents.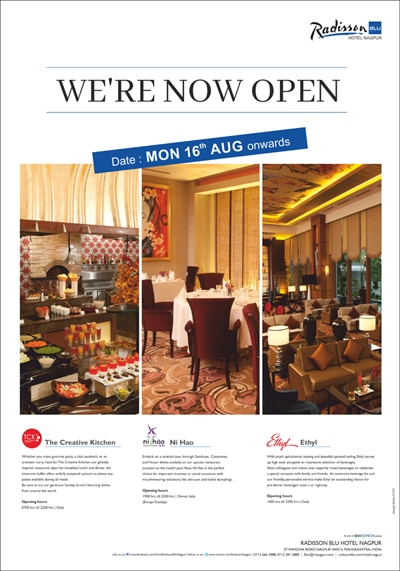 Sources in the Economic Offenses Wing said that more than 358 cases have been registered against Wasankar and his cohorts. Sources added that fresh complainants of bigger amounts too are coming forward to register their case against Wasankar. Fresh cases are also been registered against Wasankar Wealth Management at Aheri and Ettapalli.
After Nagpur and Pune, cases against Wasankar Wealth Management were also registered in Akola and Amravati. Sources said that soon a move is made is form a Special Investigation Team (SIT) to gather all evidences against Prashant Wasankar and his associates.
Some of the police officials on condition of anonymity said that if there is a proper co-ordination with the Economic Offenses Wing of Crime Branches of all the places like Amravati, Akola, Nagpur etc, then sharing of information and resources could be done and better evidences could be collected to make a fool-proof case can be made against Wasankar and his associates.
25 more accused to be arrested soon
The Economic Offenses Wing of Crime Branch succeeded in arresting Wasankar and five more accused in the financial scam. However one of the accused identified as Chandrakant Rai is still elusive or absconding. The police are said to be on the look-out for him. However, he seems to give a slip to the police for a pretty long time to the cops.
Apart from these, the star agents too were equally responsible for conning the innocent and gullible citizens. They too had helped Prashant Wasankar in duping the innocent people to park their hard earned money with Wasankar's dubious schemes. These agents are also party to the crime so they are also said to co-accused in the case. Therefore the police Economic Offenses Wing of Crime Branches are planning to arrest all 25-40 agents of Wasankar Wealth Management.
Will appeal for bail in High Court: Adv. Prakash Naidu
Nagpur Today spoke to the Advocate representing Prashant Wasankar and his associates. He said that though an incomplete charge-sheet has been filed, the Economic Offenses Wing of the Nagpur Crime Branch has filed a charge-sheet to complete the formality. Advocate Prakash Naidu claimed that they may get the copy of the judgment made on January 19, 2015 after two days. After receiving the copy of the judgment, they will move and application for bail in the High Court.
Wasankar case fit for MCOCA
Sources in police department also opined that Wasankar and his fellow cohorts can be penalized and tried on Maharashtra Control of Organized Crime Act, 1999 (MCOCA). However, the Economic Offenses Wing of Amravati Crime Branch can only move the application for this case to be turned over as a MCOCA case, since it fulfills all the necessary clauses for MCOCA.